Conversion Optimisation
Let's talk about you, what do you need to accomplish?
What is Conversion Optimisation?
What you'll find anywhere else (we stole this from Wikipedia): "conversion optimization, or conversion rate optimization (CRO) is a system for increasing the percentage of visitors to a website that convert into customers, or more generally, take any desired action on a webpage"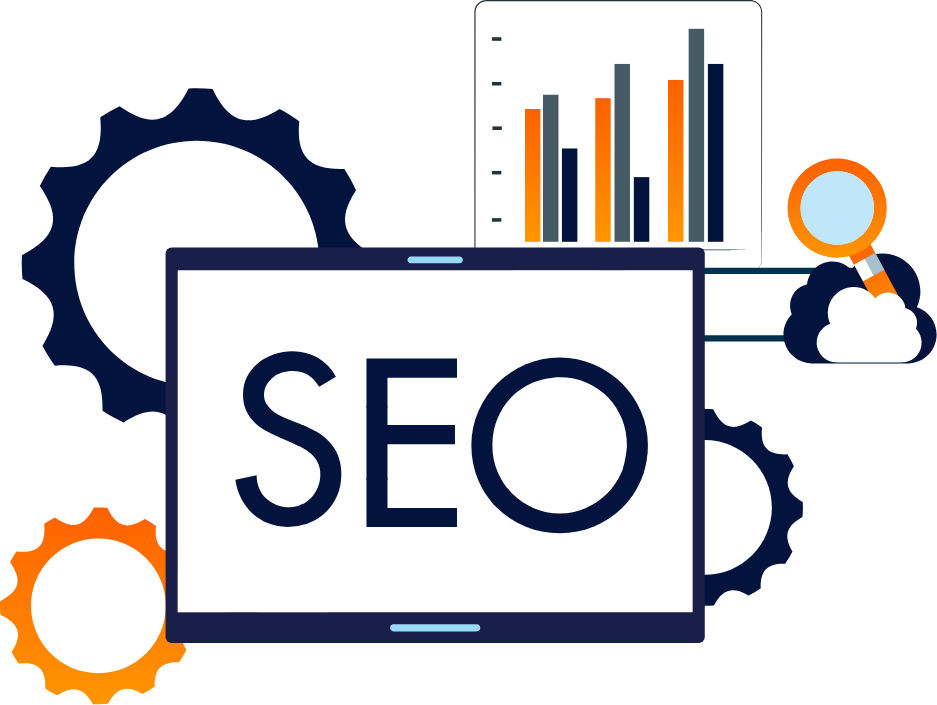 What it means to us: "We'll take your website in it's current state and tweak it to make more money. We'll analyse your current website use – who clicks where and when, and why they do and don't. We'll make more people do more of the things you want. Whether that's buy something, book something or sign up to something" 

Whatever you want your website visitors to do – we make sure they do more of that.

Why do you need conversion optimisation? Results – that's why.

If you know anything about us – you know we're in the business of results. We're talking leads, enquiries, revenue.
Your results, that is (we have a vested interest and we will crow about it when we get you increased results).

Whilst we're also looking at this with our SEO focus too (and we'll come on to that) this is first and foremost about getting more out of what you already have.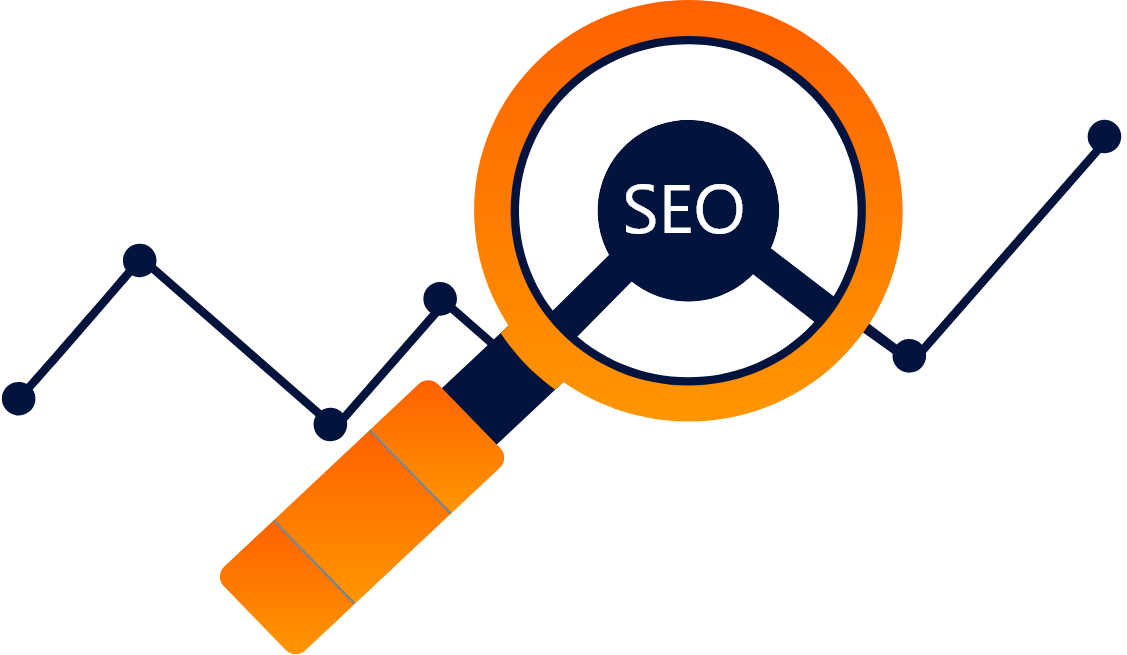 Why Us?
Results First Approach to Conversion Optimisation
Tangible, measurable results delivered every time
Fully Bespoke Conversion Strategy
A custom campaign, designed entirely around your goals
Dedicated Account Manager
Reach the person in the know, when you need them
All Encompassing, Flexible SEO
Content, technical, links, conversion, strategy and much more
No Awards, Grandeur or BS
We don't pay for awards and we let our results speak for themselves
Straight Talking Integrity
Get the facts without the fluff
What's your best guess? Nobody 'really' knows (whatever they tell you).
If you do copious research you'll get figures ranging from 2.8% to 4.0%. So – still room for improvement.
Do you think people booking a table at a restaurant convert at the same rate as people browsing the Porsche website? Probably not.
However – both sites need to have the same monitoring and benchmarking carried out to discover:
– What and where are the blocks?
– What happens during the customer experience to stop their journey?
We'll unblock the jams on your site to maximise the chance of your prospective customer continuing their journey.
This is going to make Google happy, us happy – but most importantly – you happy.
We promised you more, and here it is.
The more users read, engage with and click around your site – the more that tells Google that your site was the correct answer to whatever search query brought them to you in the first place.

Google, (like most of us), like to be liked and like to be right. And if users are engaging with your content and website more, that's going to prove them right. Which is another reason why keywords are so important.
Google likes trustworthy websites and sites that visitors find useful.
If someone hangs around, engages and clicks about, that's a strong indicator it was useful.

HOWEVER

If someone ends up on your site and doesn't engage (cue other agencies talking bounce rates, average engagement rates, time on site yawn yawn yawn) and doesn't hang around, that's a strong indicator that you're not relevant, the user experience wasn't up to snuff (think poor layout, long load times etc) Google will be less likely to offer your site as one of their options next time.

Sometimes it's as simple as moving around buttons, playing with colours. More often than not, it involves restructuring websites and messaging. We're fairly good at both, if we do say so ourselves.
How Do You Make It Better?
First of all, understand the problem. We need to explore what your users are looking to accomplish on your site. After looking at how your site works from a user's perspective we'll work with you to begin making suggestions and changes to your results.
A / B Test, Innovate and Optimise
Understanding User Intent
We'll take the customer journey with them (and you) to understand:
– Why do they come to you?
– What are they looking for?
– How easy (or not) is it for them to do that?
When we understand why they land on your site – we can work on ways that make the user experience better, simpler and smoother.
If it's easy to buy, it's easy to sell
Using Heat Mapping to Understand Navigation
Think "Match of the Day" – when they show a pretty colour graph of all the areas of the pitch Harry Kane touched the ball. That's a heat map.

We can do the same thing with your website (who'd have thought?).
With heat mapping we can help you understand if your visitors are:

– finding the content you want them to
– interacting with the important parts of your site

– seeing the same things across all devices

– using (or even finding) your book now, opt-in or add to cart buttons

Once we understand how people engage with your site – it's much easier to optimise what's there.
Applying Best Practice
It might sound like magic, but more often than not conversion optimisation involves some common sense, some creativity and some experience. If we haven't made it clear, we're all about maximising "bang for buck", ensuring you get the best return for your budget. This is all about tailoring your site in line with what you want it to achieve.
When it comes to site optimisation, there are many things that we just know. Where to put things and where not. Why something should be moved and what benefit you'll get. Why certain changes just work – because it's what users expect.

You could call it conversion optimisation best practice.
We know it, and we'll apply it to your site, so that you benefit.
A / B Test, Innovate and Optimise
In order to get results – you sometimes need to take risks and try new things. It's probably broken – and we'll probably fix it – and if we don't the first time – we'll keep trying until we do. 
A / B testing involves testing two separate variables simultaneously (the A and the B variable) to discover which works best. Then depending on the results, we'll apply either the A or B variable and look to conduct a new test. Over time, through a series of micro changes, we edge your website towards peak conversion.
With no long chain of command – we're confident enough to make changes and then undo them quickly, if necessary.

We're also not afraid to challenge the perceived wisdom and test new things if we think there's a result in there for you!

Types of Conversion Optimisation
If you cater to a national audience, you already recognise that you're up against everyone else in the country. You're going to need national conversion optimisation – meaning you need to be the best of the best. 
You need all of the things outlined above because your competition is probably thinking about it – if they're not already doing it.
The good news is – we guarantee they aren't all doing it.
Have you seen some of your competitors' sites you already think you're better than?
The sky's the limit and as part of your SEO campaign, it's our job to ensure you always come out on top.
Book some time and we'll make what you've already got even better!
Arguably, ecommerce conversion optimisation is the most crucial area to work on. Think about it, for businesses generating enquiries most of the sales process is conducted away from the website. But with ecommerce, your website is your sales person – representing your brand and guiding the customer through your whole sales process – awareness to sale. 
How quickly can your customers find your product? Is there a simple route to "add to basket" or are you making your customers walk a tortuous winding path across a rickety bridge to be able to buy something?
There's a million ways to optimise your ecommerce site for conversion and if you've any doubts you're not performing at your best – give us a call and we'll provide the helping hand that smooths out the route to basket for your customers.
If you're a business targeting a specific local area, you might think you can get away with a less than perfect customer journey. And whilst this may be true compared to cutthroat ecommerce and national campaigns, the digital arms race between you and your competitors is forever getting fiercer.
We know you've looked, we know you've checked out the competition and you've found some things on their site you don't like (and, maybe some you do).
Now it's our turn.
We'll look at your site, (and theirs), and make yours a customer's paradise. They'll know when and where to click. They'll understand why, and there will be nothing getting in their way of doing just what you need them to
Novus – Evolving Websites That
Generate Revenue
If you've read all that then you know there's a call to action coming at some point.
You also know there are plenty of things we can do with your site to make the whole experience better for your visitor.
We all just want a simple life – your website visitor is no different.
What you want is a site optimised for user experience.
One that means happy customers who are more likely to:
Book. Click. Call. Buy.
Here's our call to action 
Visit us
Top Floor, 8,
Brooklands Court,
kettering venture park,
Kettering NN15 6FD