Link Building
Let's talk about you, what do you need to accomplish?
What Even Is a Link?
A great question and one we're going to try really hard to answer without using any jargon. Let us know how we do!
Links allow you (and Google) to navigate around the web. Think of them as junctions from one page to the next. For example, I could write "Contact Us now" or I could write "Contact Us now". The latter contains an internal link (we'll get to that later) allowing you the user (and Google) to navigate to another place.
Links are the interconnecting routes that allow Google to understand the web. If a page has a lot of links heading towards it, then Google is going to see that as an important page. If there's no way of getting to a page (so no links), Google will devalue it.
A link could be from anywhere. It could be from one page on your website to another. It could be from your Facebook page to your website. It could be from Wikipedia to your website. 
Think of links like a popularity contest that your site is a part of. Every link back to your site is a vote of popularity in the eyes of Google. The more links, the better (and we appreciate this isn't strictly true, but we're keeping it top level for now…)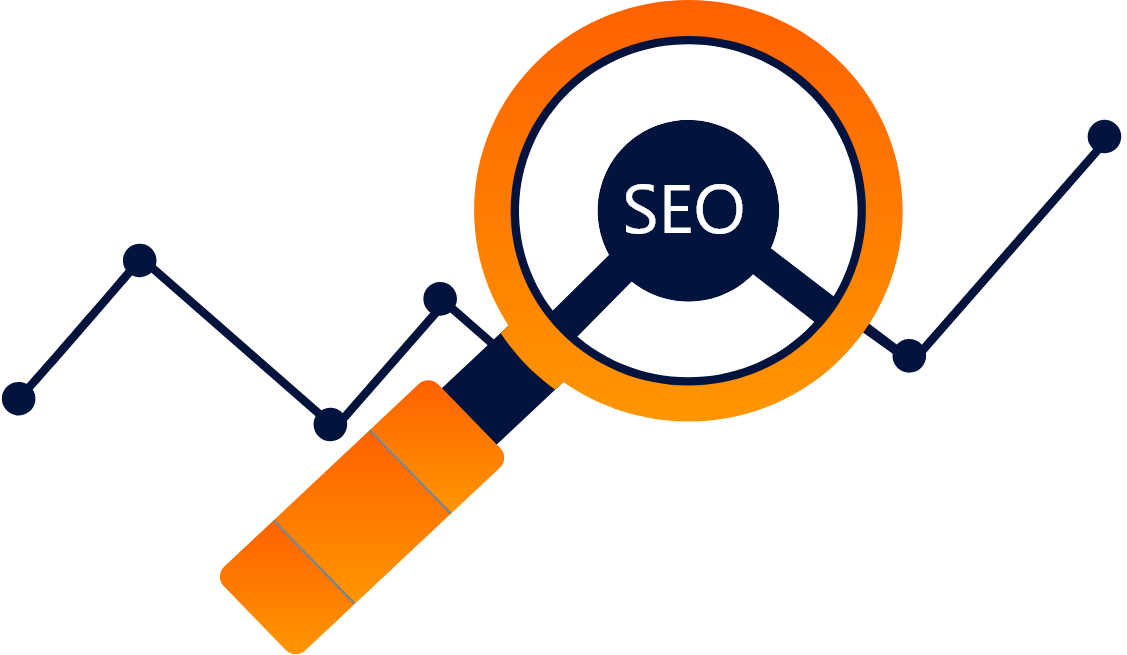 However, like all good popularity contests, not all votes (or in this case links) are built equal. For example, a link from the BBC or Wikipedia is going to lend a lot more weight than from some brand new, unknown site.
There's a ton of information and misinformation around links and link building. The team at Novus have been busy creating links since before it was cool, when most agencies still thought that tweaking a meta description would take a site from the depths of Google to #1.
Ultimately, we build links that are trustworthy, safe and authoritative. But we're getting ahead of ourselves. Let's look a little deeper.
That's a lot of information to digest. If you'd like to find out more about links, why not book a call?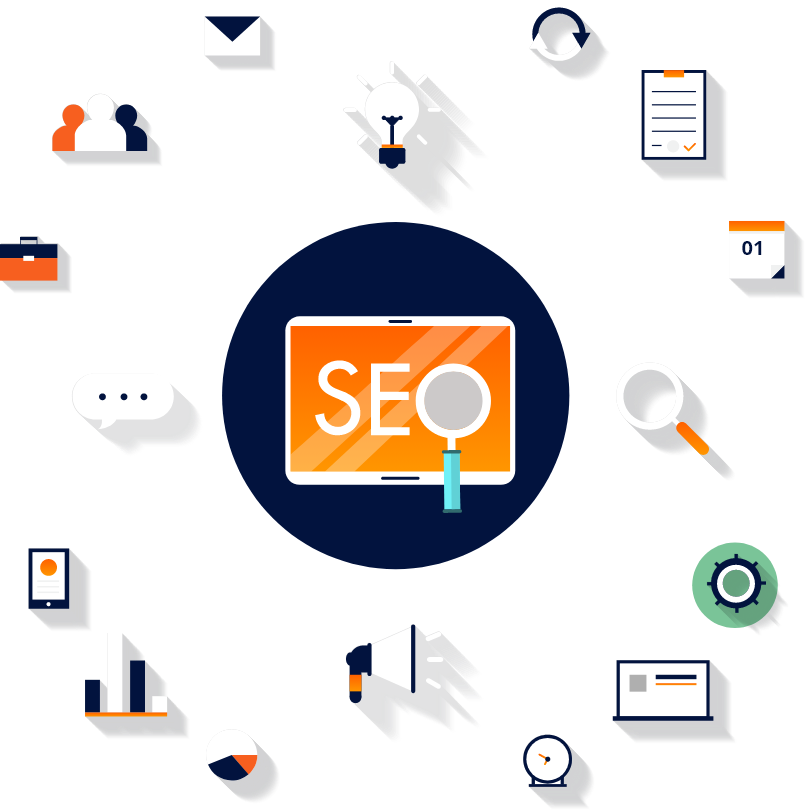 Why Us?
Results First Approach to Link Building
Tangible, measurable results delivered every time
Fully Bespoke Link Building Strategy
A custom campaign, designed entirely around your goals
Dedicated Account Manager
Reach the person in the know, when you need them
All Encompassing, Flexible SEO
Content, technical, links, conversion, strategy and much more
No Awards, Grandeur or BS
We don't pay for awards and we let our results speak for themselves
Straight Talking Integrity
Get the facts without the fluff
Internal and External Links
Both are incredibly important, from a Google and user perspective. Both are going to have a major impact on your site, so it's worth getting right.
Want To Find Out More?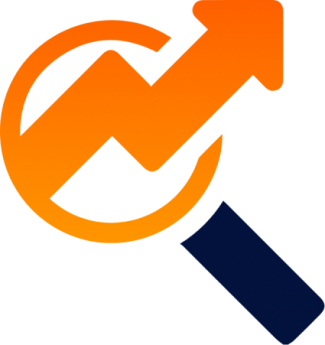 If you've been paying attention, you're not going to win any awards for guessing that internal linking are links around your own website. 
All the calls to action to our "Contact page"? Those are internal links. Every item in our top level menu, an internal link. Every link in our blog to somewhere else on our site – you guessed it. Internal. Every link from our blog posts to other websites? Gotcha – not internal.
Internal links are crucial for directing users around your site. All the content on our site is written here to educate you, with the ultimate goal of asking you to get in touch. Our internal links reflect this, whilst also pointing you in the right direction towards if you want more information before continuing.
Internal links are also super important for Google. If there are a lot of links pointing to another page on the website, chances are, that page is quite important. This is your way of letting Google know this. If you want Google to value a particular page, show it's important and put it in your menu, your footer – across the site!
An external link is exactly the opposite of an internal link – it's a link that takes you away from the website you're on, to another website.
For example, if we were to build a link to Wikipedia, this would count as an external link. This would be transferring authority to Wikipedia from Novus' website (and how blessed they would be for it)!
External links from other websites coming back to your website are one of the best ways to start gaining authority in the eyes of Google. And whilst there's plenty to keep track of and Google will tell you they don't like link building – it's an evergreen SEO tactic that will stand the test of time.
Why Do We Care?
We care because SEO is our thing and improving your ranking is what we do. Building links from other sites back to your site is a huge part of our SEO campaigns.
With the online marketing arms race becoming ever more competitive all the time, why should Google choose your website over that of your competitors?
The quality and quantity of links is plays a big part in this. As we mentioned earlier, every link is a vote of popularity. And if your site is being talked about and linked to more than your competitors, then that makes your site seem popular, the cool place everyone's talking about.
Unfortunately, it's not quite that simple. To ensure your links are working for search engines, you need to look at building the right links. 
When analysing your links, Google is going to be looking at certain qualities, the primary being relevancy and quality. High authority links are your ticket to search engine success.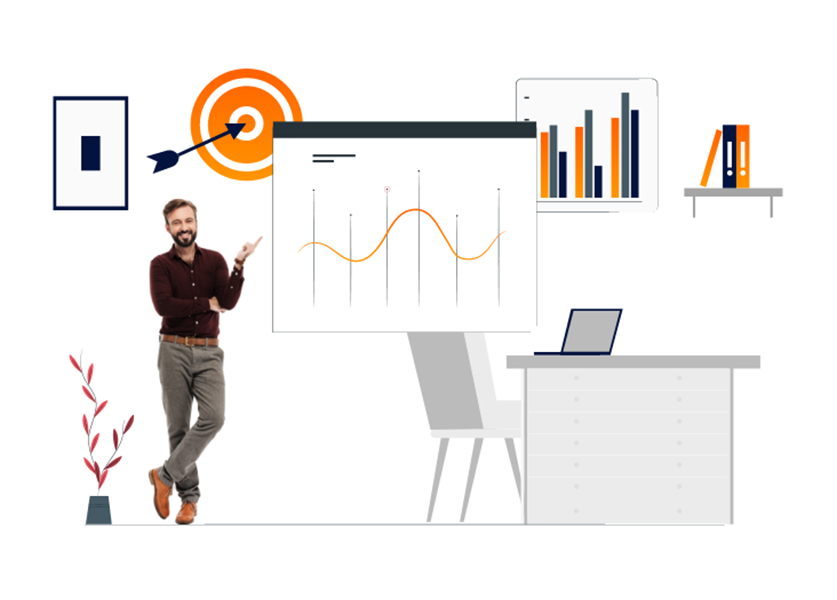 To briefly touch on this, if you have a website for an SEO agency (we know one of those…) Google is going to place a lot more value on links from other respected marketing sources, sources about tech – bonus points if it's related to SEO.
On the other hand, if we're building links from sites about car repair, the amount of authority that's going to convey (whilst not entirely useless, in our opinion) is significantly softened.
Start building links from websites you wouldn't want your mother to catch you on, and you're going to start damaging your website.
The right links, from the right websites to the right places on your website is what Novus is all about.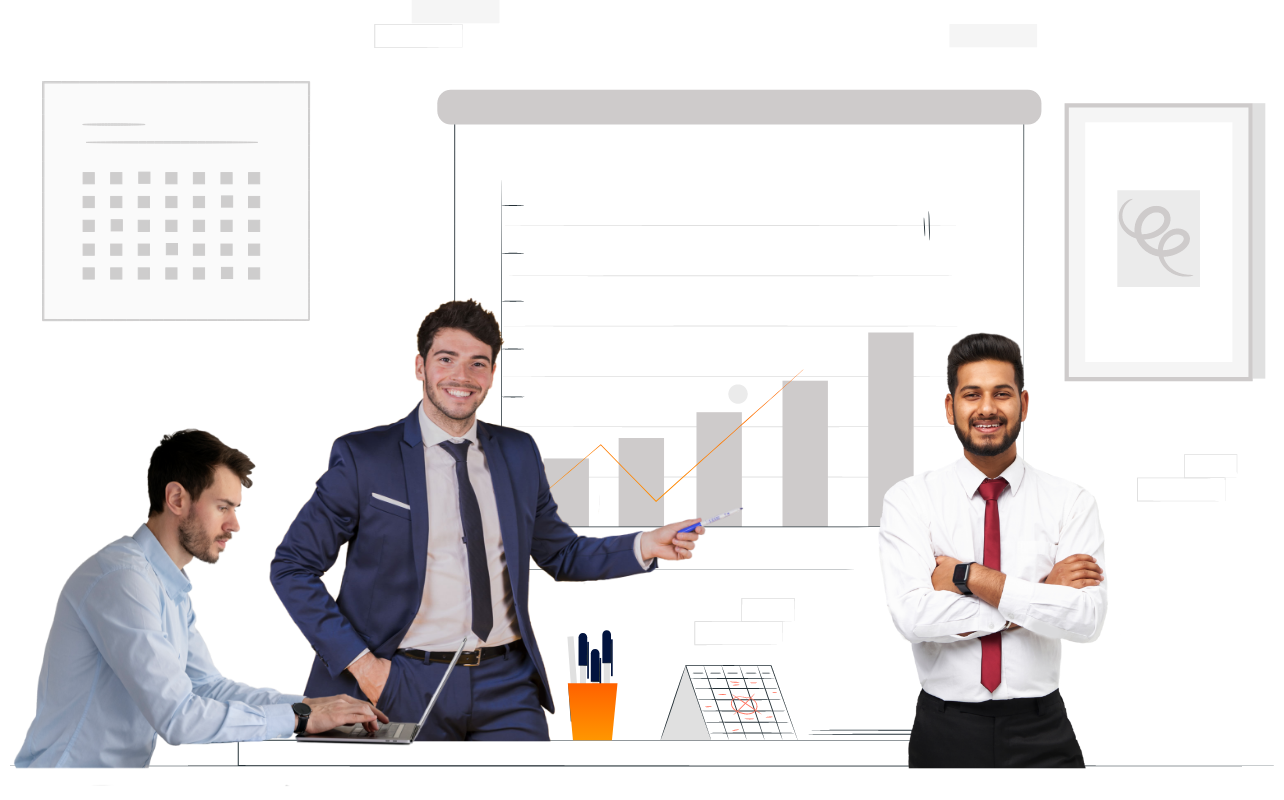 Something Witty About Hats
What do cowboys and Star Wars have to do with link building and SEO?
Nothing. And EVERYTHING.
Look, if we've laid any kind of pretence that as an agency we're cool – you've really got the wrong end of the stick, we're absolutely not. So humour us.
You've probably heard about hats when it comes to SEO, and whilst they're not as talked about as they used to be, this is where Alex wanted to jam in references to Star Wars, whilst also loosely offering some value. 
There are 3 different hats in SEO – black, white and the very underutilised grey hat.
In classic cowboy films, you'll notice that the goodie will always have on a white hat, whilst the baddie will have a black hat. 
We'd argue the same with SEO, but it's a little more nuanced. 
If you're a jedi, clean and pristine and on the right side of Google – this is the approach you'll take. It's all above board. It's the stuff Google themselves tell you you need to do. 
It isn't easy and it's not going to yield results quickly. 
But it is sustainable and safe. 
You're not going to ruffle any feathers with the goody-two-shoes approach to link building. 
But is being good always the way to get what you want? 
And is Google ever going to really tell you how to smash the organic rankings? Afterall, all they really want is for you to spend your hard earned cash on Google Ads.
White hat SEO is the jedi. It's lightsaber is probably blue, it's never thought outside the box in it's life and it's forever doing what it's told to do. 
It might get there eventually, but it's not dynamic, effective or efficient.

Greed leads to the dark side. If you consider yourself an SEO Sith, this is where you're going to feel more at home. And for all our bashing of White Hat SEO – we're going to bash Black Hat SEO a lot harder.
If you're more Darth Maul than Obi Wan Kenobi, if you like to flagrantly stomp all over the rules (which Google make very clear) then this is a surefire way to ruin your website in the long term. But you might strike SEO gold in the short term.
We're not going to help you with this – it's better for everyone if our clients don't get penalised by Google. 
Penalised, banned, ruined? Yes. Remember, Google tells you what you can and can't do. 
However, if you do choose to follow the path to the dark side, like becoming a Sith this can seem like a great option at first. 
Almost every Black Hat SEOer gets caught out eventually, but the short term (say, 3-6 months) might just yield you some big results. However, the greater the rise, the harder the fall, and you're likely to lose a lot of money in the process.
If you want the official stance, Google have this to say: "[Black Hat SEO] may lead to a site being removed entirely from the Google index or otherwise affected by an algorithmic or manual spam action."
It might look good at the time, but we'd advise avoiding this one.
The third, final and woefully underutilised hat – the Grey Hat.
It's grey. Bit of black and a bit of white. Anything that falls under Grey Hat is still perfectly legit, it will get results. 
It does now, it always has and it always will. 
Remember Google publish the what you can and can't do list. But they're never going to tell you exactly how to get the best results. They want your ad money!
Grey Hat techniques aren't on the "you're going to pay the price for this" list.
They're on the 'slightly skew the rules to your advantage without getting into trouble" list. Grey. Not black, not white. Just grey.
Anakin Skywalker / Darth Vader – good, or bad? A bit of both ultimately.
"Get results you will. Get in trouble you won't." Yoda (probably).
Tell Us More About Your Link Building Do You Do?
We're all about relevant, authoritative, ethical and sustainable links. The right links from the right places in the right way, making your website an authority figure in your space, growing your organic reach – generating you leads, sales and revenue. 
We'll get your results, without the hassle.
Here's how.
Digital PR
The holy grail of link building, but often the most effective. Unlike other types of links we build, Digital PR is significantly more involved and unpredictable. However, when done right, the results can be astronomical.
This is the "you're super serious about your SEO" option. Content that's so good, journalists and high authority news sources want to link to it.
Consistently winning coverage and links from organisations like the Daily Mail, The Guardian, Forbes etc – this is no mean feat.
This is all about driving high level, authoritative links at scale. The gold standard, typically reserved for national, international, ecommerce or particularly competitive local campaigns. 
If you need top performance Digital PR, we have you covered.
Niche Edits
Relevant to almost any business sector, there will be others creating content within your space. 
Niche edits are essentially piggy backing off others' content by providing them with high quality, relevant content to link back to on your website.
We create a quality piece on your site, find relevant sources within your niche and intimate that they may be interested in enhancing their own content by linking back to you.
Simple in theory and generates top results in practice.
Brand Mentions
You'd be surprised how many people online are already talking about your brand (unless you're brand new, of course).
What they're probably not doing, is giving you the credit you deserve and linking back to your website. 
This is low hanging SEO fruit that we'll be diligently rooting out and attempting to win links from.
Guest Blogging
A top quality link building technique that's stood the test of time and never fails to deliver (when done properly).
Create a piece of blog content, approach websites in your niche and ask them to host your piece on their website, with a link included. 
We'll ensure all sources meet our stringent quality guidelines – from relevance, trust scores, authority and quality perspectives.  
Much More
That's the top level of how we go about building authority through links for our clients' websites. 
What we're not going to do is give away all our tips and tricks here. There's plenty more to discover – all you have to do is get in touch…
What Link Building Don't You Do?
As previously stated, we've been link building from the start – since way before every other agency jumped on the bandwagon. It's safe to know we know our stuff.
With that in mind, we've put together a list of link types that worked in the past, but are (at best) now a waste of time and at worst, Black Hat techniques. 
You should steer clear.
In short, a Web 2.0 is the use of a free blogging platform such as blogspot.com or WordPress to create a faux website and use this to build links.
Back in our day, web 2.0s were a surefire way to fly up the rankings quickly and easily with minimal effort. 
Google's since caught up though – here's what John Mueller, Google Webmaster Trends Analyst said about them:
"That's not going to help your website, that's just going to be considered as spam so that's a really bad idea… you should definitely not be doing this kind of spam. And if an agency is doing this kind of spam for you I would switch to a different agency"

The defence rests, your honour.
Another old school quick SEO win from the dark ages. Until the spammers took over, this used to work a treat. Site owners and Google got wise to it and the rest is history. 
If you have somewhere for users to comment on your site, it's likely you'll be inundated with spam comments trying to link to all types of nefarious sources. 
Like all illicit link building methods, there's arguably some small merit to this, but it's cheap and tacky and we won't touch it. At best pointless, at worst damaging. Don't bother.
Similarly to the others, this was a golden SEO tactic that some incredibly shrewd agencies still manage to leverage (although they'll never admit it).
The trick is to build a series of blog websites and interconnect them all. From there you steadily build the external authority of these sites with new content and links before using them to link to unsuspecting clients.
This all works wonderfully, right until Google catches on and slaps a hefty penalty on the entire PBN (and client websites in turn). 
Google hates PBNs because they're low effort, lazy and contribute nothing of value. PBNs are all fun and games – until they're not…
Ecommerce Link Building
Amongst the top pillars of SEO success for an ecommerce brand, link building is  going to prove instrumental to ensuring you dominate search. 
Stands to reason that if you sell online you'll benefit from Ecommerce link building.
As an online store, likely amongst many, simply having good content and a technically sound website aren't going to cut it. 
We'll work with you to push your products and mentions, the right bloggers and influencers to link to your product and site.
National Link Building
Built for businesses competing across the UK, you're going to need the big guns to secure those top spots on Google.
Similarly to Ecommerce campaigns, technical optimisation and content probably won't be enough to enter the top leagues for national SEO.
Link building will form a core component of our SEO campaign. We'll ensure we're building relevancy and authority through strategically mapped link building channels. 
Having worked with internationally recognisable brands down to startups, we are able to offer link building to cater to every level.
Local Link Building
Local link building for local businesses. 
Link building for you is all about relevance and knowledge, showing that you're the local expert, able to fix all your customers' problems.
We'll network within established, trustworthy local interest businesses and bloggers to mention and link to you.
Your competition are already doing it – are you?
Novus – Creating Links That
Google Loves
There's a whole lot more to link building than we've covered here, and we've gone on for quite some time.
Link building is arguably one of the most difficult elements of SEO strategy, one that many agencies are still only just starting to understand.
Like all things in SEO, it's not a quick fix, it's going to take time and it's going to take patience. But when done right, it's going to be the difference between a beautiful, technically robust website that no one visits and an engine for sales generation.
If you look at your competitors' websites and think "how are they doing so well, with so little" – chances are, it's link building (we can find out for you).
There's a lot to consider and the stakes are considerably higher than with onsite strategies.
How do I get journalists and bloggers to write things about me?
Or who do I get to write FOR me?
Can I do this, should I do this?

Let us sweat the details, run your business and leave the linking to us.

They'll reward you. With rankings. Which means leads, sales, enquiries and revenue.
Visit us
Top Floor, 8,
Brooklands Court,
kettering venture park,
Kettering NN15 6FD