Web Design & Development
Let's talk about you, what do you need to accomplish?
£7 Mil
Generated From Novus Websites
Fully Scalable
Fully Scalable Websites for Every Business and Budget
Total Control
Total Control and Ownership of Your Website
Built With An SEO Backbone
SEO First Web Design and Development
Hassle Free Process
Intuitive, Zero Stress Web Development Process
Support When You Need It
Dedicated Account Manager Available When You Need Them
Results Orientated
100% Results Focused – No Awards, Grandeur or BS
SEO First Web Design & Development
Designing a website that looks great, runs great and that Google loves is much easier said than done. In a world where user experience is everything, you need a team you can count on. A team that understands your customers and what you need to achieve. Whether you're reinventing your website from the ground up or simply need a fresh coat of paint, Novus Digital ensures an SEO first web build that ticks all your boxes.
Enquire Today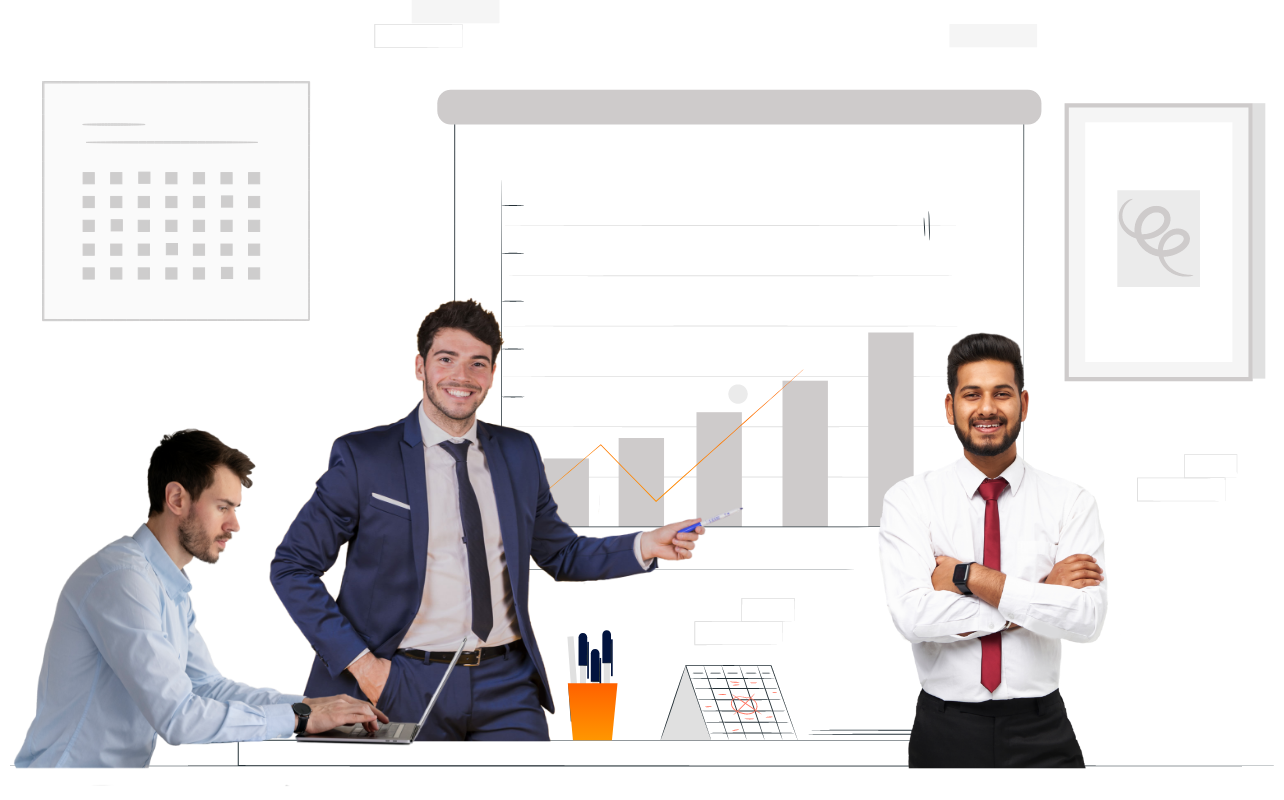 About Your New Website
As the digital shop front to your business, your website is an investment you'll want to get right.
It's your showcase to your prospective customers. It needs to generate interest, leads and sales. And it needs to be SEO optimised.
At Novus, we offer all this and much more.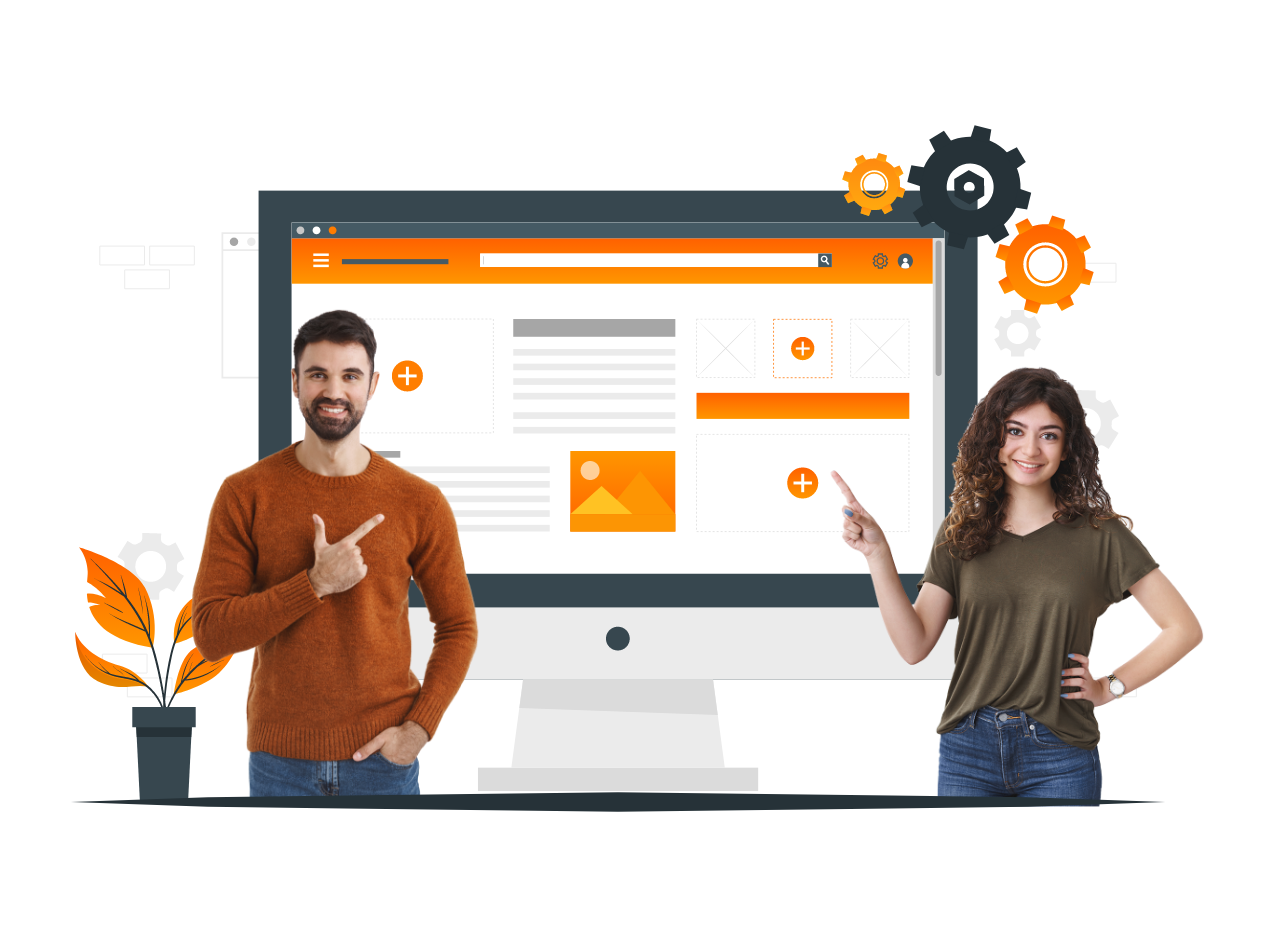 Great Websites
We build great websites that grow businesses. 
Client Support
We give our clients the support they need to grow.
You Name It We Build It
We develop fully customisable sites that put the power in your hands.
You've heard about developers that lock access to their sites behind paywalls, ludicrous hourly charges and don't allow you to do what you want with your site?
At Novus, we believe your website is just that – YOUR website. 
Whilst we know our WordPress from our Webflow – our WooCommerce from our Shopify, do you really want to spend more than a cursory conversation on CMS', servers and plugins?
If so – no problem! Based on your needs we can guide you on the best and most cost effective path.
We make web development how it should be – fast, fair and effective.
Whether you're a small local business, titan ecommerce store or national enterprise, we build sites that suit your needs.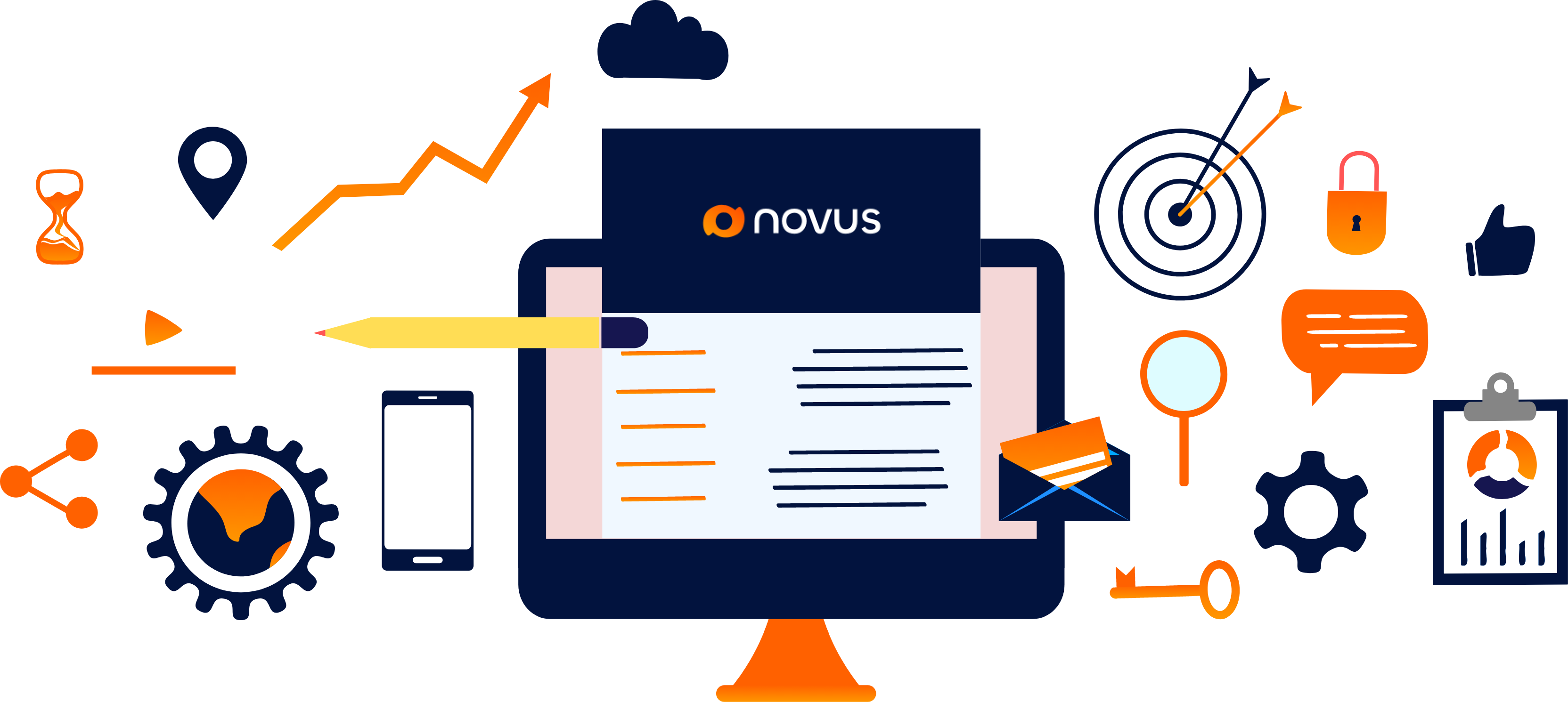 At this point, you might be thinking "well a small local business doesn't need the same amount of work as an international ecommerce site.
Correct.
The quality of service stays the same, but the end product, depth of development and design will, obviously, be different.
As a leader in your field, you want that extra level of support, management and development wizardry that will stand the test of time.
Meanwhile, as a local firm, do you want to be paying for all the bells and whistles?
We offer fully bespoke builds that cater to your needs, great and small. We cater to it all. Quality guaranteed.
From conversions, lead generation and sales – your website is your brand's digital gateway to growing your business.
And if you don't have a website yet, we can help with that too. 
Let's be honest, you're about 10 years late to the "it's time to bring your business online" conversation. The focus has rapidly shifted to "if you're not online, you're missing out, big time".
We'll sort the front end from the back end, deal with the technical pains and design headaches and keep you fully in the loop about progress, every step of the way. 
Your perfect website (and we mean perfect visually, technically, revenue generation-ly and SEO-ly), is just a call away.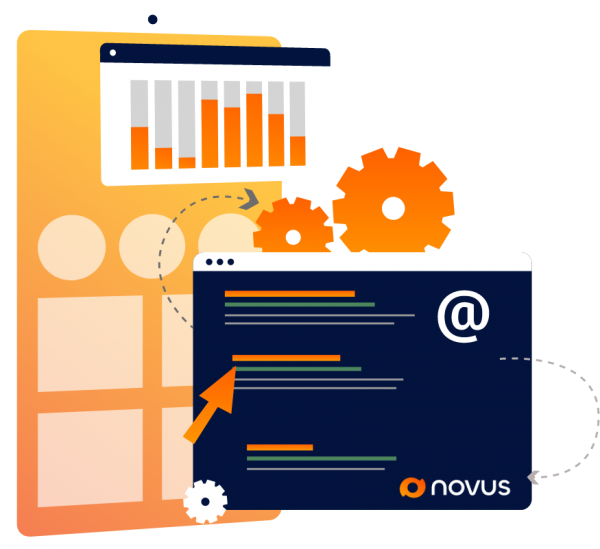 For all those taking our promise of "no jargon" seriously, you might want to look away for a paragraph or two.
Google works by sending "bots" or "crawlers" throughout the web that help it understand your website. These crawlers are judging your website based on over 200 factors that they use to determine where you should appear in a Google search.
Needless to say, being an SEO first web design agency, any web development project we take on guarantees a website that Google's going to love. 
Because most of our web projects turn into ongoing SEO projects, it's crucial that every website comes out fully SEO optimised from the off.
Let's set expectations though. 
Yes, your new website is going to perform better on Google.
But it's not going to revolutionise your business on its own.
That's all part of an ongoing project.
Every project starts with the front end visual designs. That's the part your customers see.
This includes the visual styling and web design of all your pages, contact forms, shop page (if you have one) etc etc. 
This page you're reading – you're seeing the front end.
The flipside of this is the back end. That's all the behind the scenes bits that your web design agency sees when building your website.
Whilst it might look scary, we'll give you all the tools and training to be able to make changes to your website yourself.
It's super important to us at Novus that you're not locked into unfair web retainers. 
It's your website, you own it and unless you're asking for a monster job, we're happy to make small tweaks and changes for you, and allow you to do the same!
Boasting a full stack web development team, we know our front end from our back end and are well equipped to handle both. 
Behave.
Here's some of the top features to expect from us:
We know we're harping on about this a fair bit, but if you don't understand why, you're lucky enough to not have a horror story.
Having an SEO first web design company on your side means never having to worry about your developers destroying your Google presence by deleting all your pages and starting again.
It means not having to worry that, whilst your new site looks great, it runs terribly and loses customers before they start.
With user experience and conversion being a core part of our campaigns, this naturally forms the core of our web projects too. 
From the off, you're going to have a site that not only looks great but performs great as well.
This stretches to all the boring technical bits too – page URLs, meta tags, heading tags, code. We've got it all covered. 
Fully optimised for Google to improve performance in search and boost conversions – with the ultimate goal of growing your business.
SEO will always be our first love and ensuring this translates into your new website is crucial. 
We know exactly what your new website needs to hit your business goals. 
Unlike SEO, however, a new website doesn't have to take a long time. 
Depending on the scale, functionality and you – we could have your new site with you in as little as 4 weeks. 
Mobile-Friendly Design and Build
Google's made no secret that mobile usability is a top priority for web development – so why is it usually an afterthought for developers?
Whether we adopt a mobile first approach or not will depend entirely on your target audience.
But let's be honest, with most of us glued to our phones, we don't need to overstate how important this is.
When it comes to your website design, mobile friendly design is no longer a "nice to have" or an "after thought" – it forms a core aspect of our web design process.
With more than half of web searches now happening on mobile, the likelihood is your customers are heavily reliant on mobile to visit your website.
This is even more true if your market is B2C. 
Regardless – be sure to press your web designer on their mobile designs, as you're likely to get stung otherwise.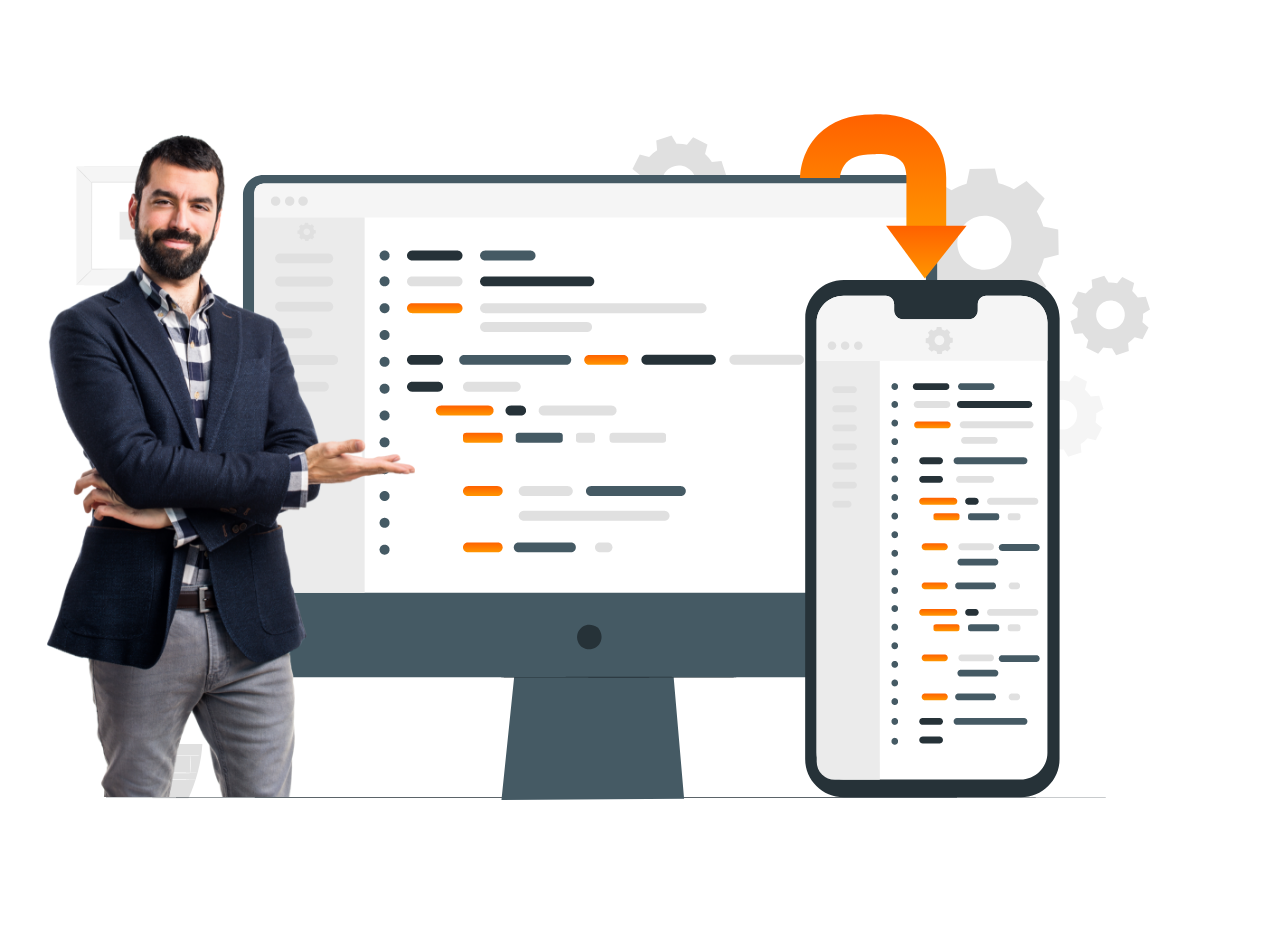 They say that before you marry someone, make them use a computer with slow internet so that you can see who they really are.
In this case, we're talking slow websites.
How would you feel knowing your website is leading to marital breakdown?  
Getting serious, official stats say that users start to get twitchy after a 2 second load time. 
If you're not meeting that, you're not only putting a target on your back with Google, you're likely losing customers, too. 
A slow website can usually blame overuse of animations, uncompressed images, overreliance on plugins or poor servers for its speed issues.
Whether you're an international titan or a budding local startup, a Novus website is going to be planned, designed and developed to ensure quick load times, no headaches and maximum performance from the start.
The load speed of your website is the lifeblood of your business – the Ring to Gollum, the Horcruxes to Voldemort. 
Whilst we're all prone to having a moan about "kids today" and their need for instant gratification, this need for getting what we want is no more prevalent anywhere than online. 
You're going to see much better results from your site by giving people what they want.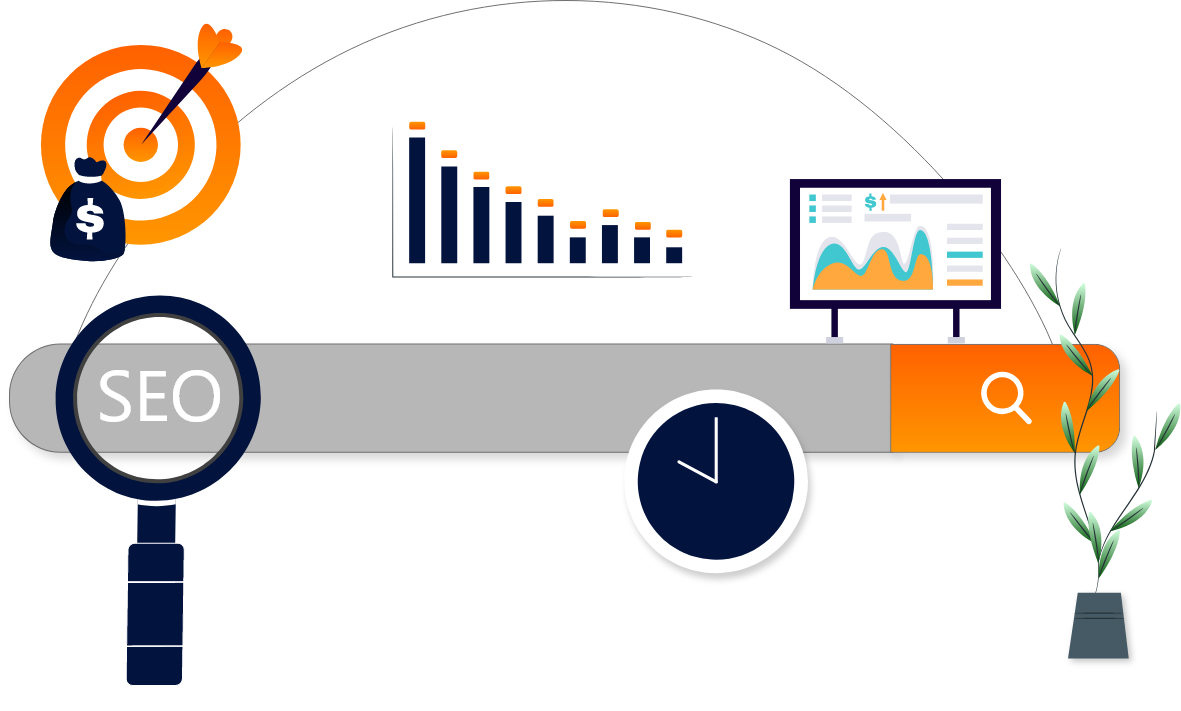 Unique Visuals
As a no fluff sort of bunch, branding is a little out of our comfort zone, but we have plenty of great branding agencies we can direct you to. However, when it comes to the look and feel – the design of your site – we've got you covered. Whilst there may be others you want to emulate, of course, you want your own unique style. That's why all our websites are built fully bespoke from the ground up, with no premade themes. We'll build the website you want, with the look you've chosen. And if you need some help with how that's going to look, we've got plenty of ideas that we'd be happy to share to nudge you in the right direction.
Enquire Today
Short of some unseen apocalypse (at which point – let's be honest – new websites will be the least of all our worries) the number of people using the internet every day is only going up.
As of right now, there's about 5 billion people a day.
It might feel daunting, but more than 1 billion websites are live right now. That's expected to grow by 13% by 2030.
Out of the billion sites you could be on – we appreciate you being on ours.
Right, no more stats or soppiness – let's dive into it
The best way to stand out, whether you're an eCommerce store, local business or national brand is to have a great looking, great performing and highly engaging website. 
But there are plenty of other businesses in your space, even in your local area, hitting those check boxes too.
So what makes you different?
Novus Digital.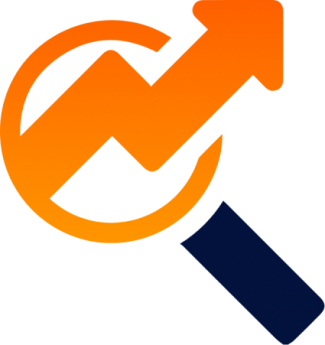 What's going to distinguish you is commercial, marketing first web design and development, that puts your customers first.
That makes it as easy as possible for your customers to find the information they need to buy.
As you might imagine, the right web development company is key.
You need someone who understands your business and what you need to achieve. 
You need someone who understands how important your website is to your commercial viability.
You don't need to be bogged down in bureaucracy.
And you definitely don't need invoicing every time you change a line of text or call us. Yes, these agencies still exist…
Whether you're having your website built as part of a wider digital marketing campaign or independently, you want to know that you're in the game.
We'll ensure that your website is good to go, straight out of the box.
With a fresh canvas, it's time to start setting your sights on the stars and how hard you want your website to work for you.
Make Sure Google and Your Customers Love Your Website
From The Start
We get it – the main hurdles to building a new website are time, stress, technical understanding and cost.
The overwhelming majority of this, we're going to shoulder for you.
Our fine tuned process ensures your website is live as quickly as possible.
The whole project is managed for you – with as much or little involvement from you as you like. Meaning you can sleep soundly without the headaches.
And because everything we do follows Google best practice and is guaranteed to be loved by your customers, you don't need to get bogged down in the technicals. Unless you want to, of course. 
Unfortunately, the website is going to cost money. 
If it's any consolation, our developers and their families thank you for putting food on their table.
Turns out quality web design and development doesn't need to cost the world, though. 
With options to suit every budget, it's probably worth a conversation – if we say so ourselves.
Start focusing on your business and let loose with a website you can't wait to show off.
It all starts with a conversation – we're ready when you are.