The SEO Agency That Puts You First
Let's talk about you, what do you need to accomplish?
Here's Why Clients Love Novus Digital's SEO
Fully Scalable, Bespoke SEO For All Sized Businesses

Results First Approach to SEO

Dedicated Account Manager When You Need Them

Entirely Flexible SEO Campaigns

Straight Talking, No Fluff, Revenue Generation

100% Client Results Focused – No Awards, Grandeur or BS
You don't have to look far to find the next "award winning expert" SEO agency, with fresh faces cropping up every other day. 
But when you're looking for a best-in-class agency, how many UK based SEO companies are happy talking about cold, hard revenue generation for your business? 
Founded on the principle that SEO has to be measurable and directly generate ROI, we're an SEO company that works for you.
We're not interested in "paid for" awards, we're not a Google Partner (more on this another time) and we're much more interested in talking lead generation and revenue targets than alt tags and algorithms. 
It's not that those things aren't important, but is that the best use of your time?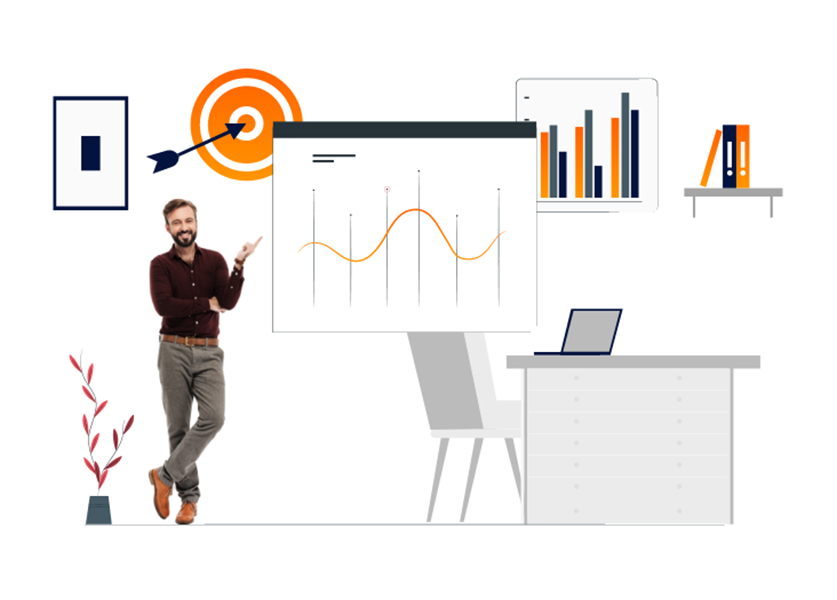 Why Us?
Results First Approach to Link Building
Tangible, measurable results delivered every time
Fully Bespoke Link Building Strategy
A custom campaign, designed entirely around your goals
Dedicated Account Manager
Reach the person in the know, when you need them
All Encompassing, Flexible SEO
Content, technical, links, conversion, strategy and much more
No Awards, Grandeur or BS
We don't pay for awards and we let our results speak for themselves
Straight Talking Integrity
Get the facts without the fluff
Expert Results That Speak For Themselves
As an SEO agency, it's fairly shameful that we left it so long to start our own SEO. 
Having said that, go to Google and type in "SEO Northampton", now. It took us about 3 months to dislodge some of Northants' top agencies and hit the #1 spot.
Okay, so it's not London or Manchester. However, Rome wasn't built in a day and this is our proof of concept – we know what we're talking about.
And, dear reader, if we're not #1 at the time you're reading this – please let us know – someone needs a walloping.
I Want To Start Something Great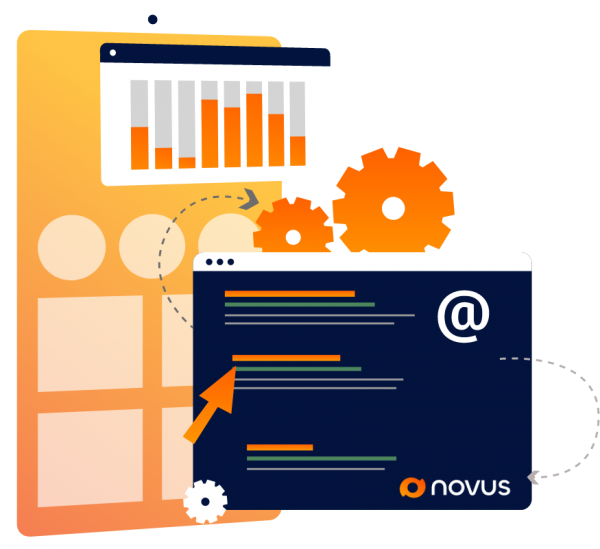 Do I Need an SEO Company?
This isn't a question we can answer for you. But let's face it, if you're here and you've made it this far – you at least think you do. The thing is, as much as we'd love to flog SEO to everyone and their Grandma, SEO may not be the best solution for you. I know – a specialist SEO agency turning people off SEO. Well, we do promise integrity… The truth is, SEO isn't the right fit for all businesses or industries- so we put together a quick checklist for what makes a successful SEO campaign: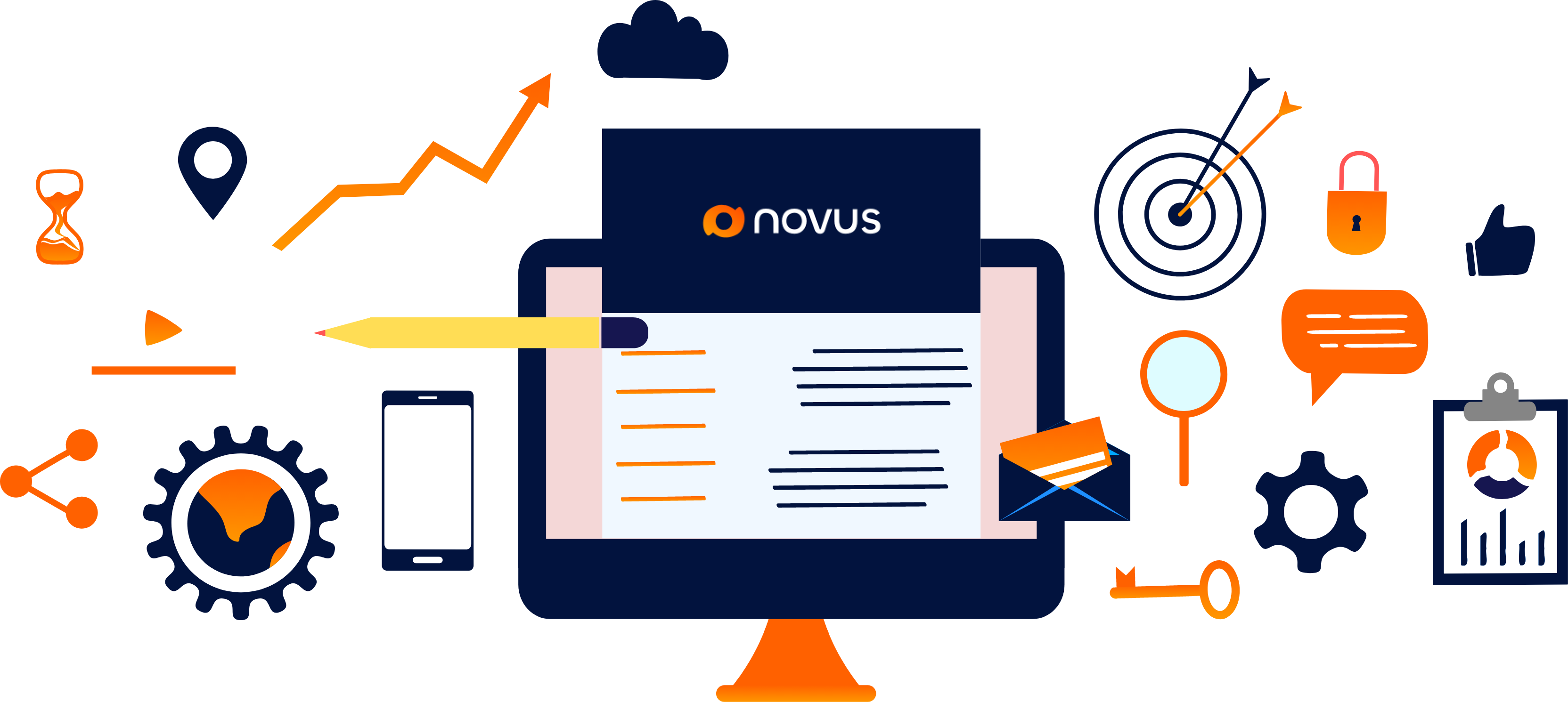 Patience
You're not going to get overnight success, but it will come.
Knowledge
You need to know what we're doing, why and why it works.
Vision
What are we working towards? What do you want to achieve? Let us know!
Budget
It might look like marketing wizardry but there's blood, sweat and tears that go your #1 rankings. And our wizards need to eat.
Market Intent
Are your customers using Google to find you?
A Website
Pretty obvious. Actually, there's things we can do for you without a website, but it'll make things easier.
Why You Need Novus' SEO Services
As an agency, we're great at SEO, but we suck at selling! 
This makes pitching ourselves tough.
We get it, you probably don't know us from any other agency and we probably don't know you.
You want to pay as little as possible to meet your goals and, let's be honest, you'd probably rather bring our service in-house. 
The problem you'll face is, unless you find an SEO unicorn, you're going to need the skills of 3 or 4 different team members to get the level of service, and results, you need.
Even then, it's a gamble.
You could spend months vetting and burning through unreliable, expensive and "by the hour" freelancers.
Again, big gamble.
And it's not just cash you'll be risking – it's time.
That's not to say that working with a new agency is risk free, either. 
That's why we've built our service to minimise your risk whilst maximising deliverables. 
Our clients love us because: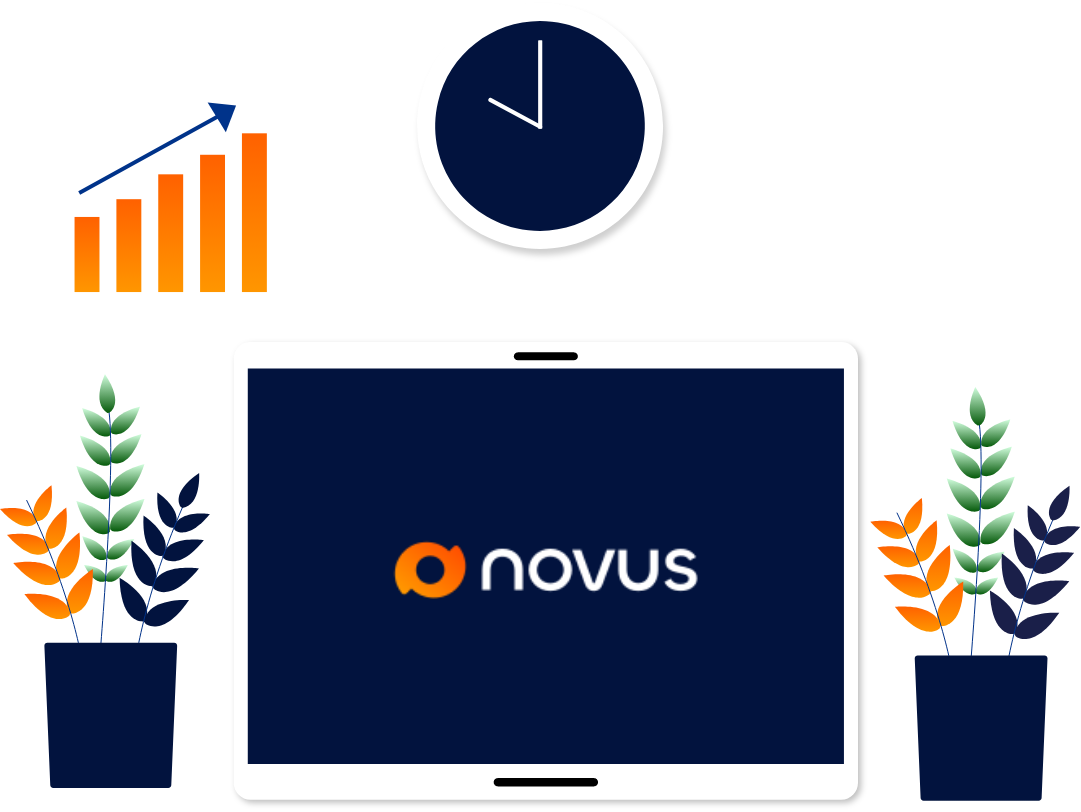 What Do We Actually Do?
A question we're still constantly asked by friends and family as much as clients and prospective clients (looking at you, dad).
If "we make our clients more money" or "SEO" (or "digital marketing" for those less in the know) – aren't cutting the mustard, it's time for a crash course.
As we see it, SEO is made up of 4 core pillars.
These are:
Technical Onsite SEO

Content Generation and Optimisation

Link Building

Conversion Optimisation
There's a whole heap of sub categories in each, but that's top level.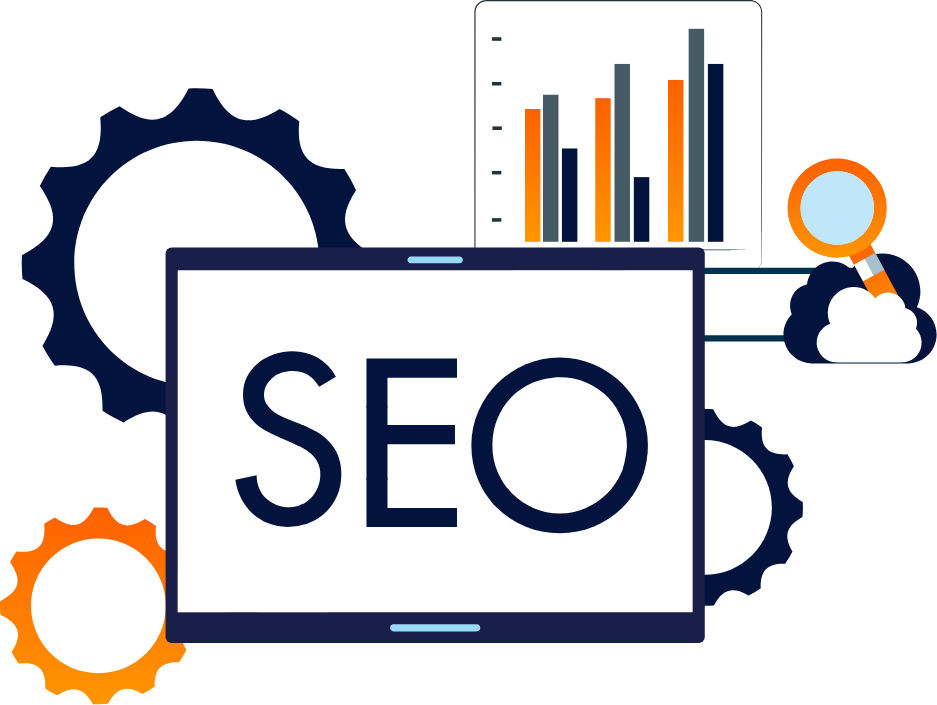 We can deliver each of these as their own individual service. However, for best results you'll want all 4 of these services together, maximising the number of levers we have to work with.
Our SEO services are entirely holistic. 
We tweak and optimise your website into something that Google and your customers love.
We create top tier content that Google and your customers love.
We make your site into an authority figure through organic link building.
We optimise your website for conversion, ensuring that every person that lands on your site has the best chance of becoming a customer.
All without you lifting a finger. You can be as hands on or hands off in what we do as you need!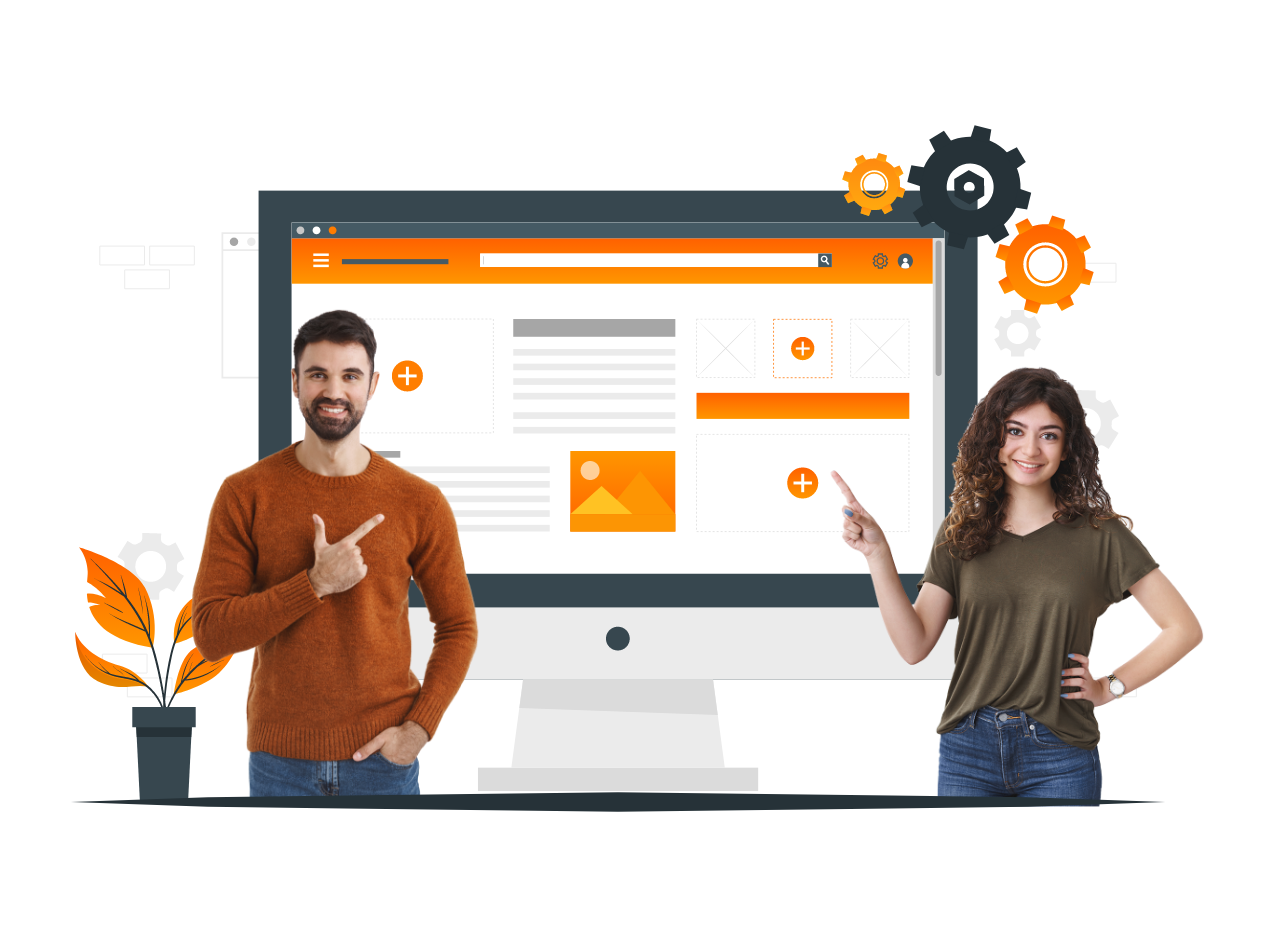 Like all businesses, Google wants to maximise profits. 
And call us cynics, but they're not making much revenue from organic search, right?
Google makes money through Google Ads. And whilst they've invested more than any other entity on the planet into their search engine. It's all bread and circuses to increase their ad revenue.
Google loves companies like us, because we're constantly improving their user's internet experience. Which makes Google a higher quality resource.
But ask yourself – would Google, a company that made over $147 billion in ad revenue (over 80% of their revenue) tell you exactly how to get your website to the top organic position?
Why would Google want to give you all the secrets to dominating search, when they want you paying for ads?
Quick aside, let's put that ad revenue into perspective, that's $147,000,000,000. That's more digits than our phone number. That's 0330 122 4882, by the way – would you mind testing if it still works for us?
We're not here to hate on paid ads, we do it ourselves after all! But in terms of bang for buck, organic delivers orders of magnitude higher ROI pretty much every time.
And by steering companies away from Paid Ads – Google hates companies like Novus. 
Not only that, we don't always play exactly by their rules… 
Put away your pitchforks, you'll find no Black Hat SEO here.
But we do what works, what's safe and what's going to make your website an authority as quickly as possible and keep it there long term.
Whilst we're talking about ads – as an SEO first agency, we have a vested interest in plugging SEO. Obviously. 
With that said, we often hear clients say "I want to move my ad budget into SEO".
To which we ask – why? 
If both channels are profitable, and stay profitable, why cut profits?
Food for thought.
Creativity Meets Science
By no means unique in the marketing world, but more so than any other channel, SEO is the perfect hybrid of creativity and technical. That's often why it's so hard to find a solid SEO agency. Some smash the technical, meaning you'll get an "optimised for Google" website. But will it generate customers? Or actually rank? Others' treat SEO as a purely creative exercise and will churn out more content than you know what to do with. But that's exactly the problem, you (and Google) won't know what to do with it! We're by no means the only agency doing this, but we'll utilise every tool in our SEO arsenal to make sure you're getting those winning results. Novus are responsible for your entire SEO journey. Want to ensure Google loves your website? Done. Customers not engaging with your website? Solved. Tons of traffic but no sales? We'll turn your website into a sales generation engine.
Speak To Us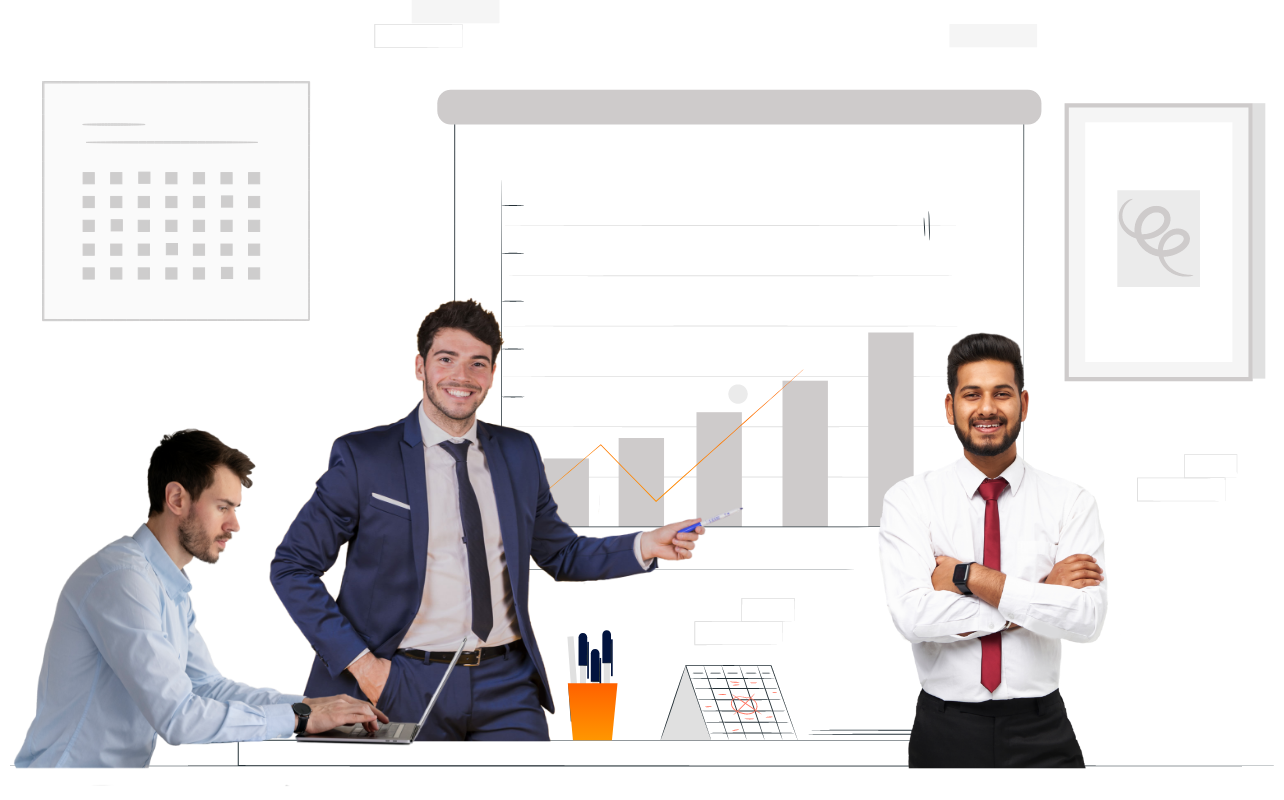 Marathon Not A Sprint
SEO is a journey, not a destination. As time goes on, your competitors are becoming more firmly entrenched on search engines, meaning that the barriers to entry are always getting higher.
Having said that, it doesn't mean there's no quick wins to be had. 
Startups with small budgets and disruptive SEO tactics are some of our favourite clients to work with. There's always ground that can be won quickly.
Make no mistake – SEO is a competitive sport. And whether you're a small local retailer or an international services provider, creating a strategy that delivers is top priority.
Of course, no Novus strategy is identical.
We hand craft SEO strategies that meet your needs, every time. 
You'll know just what we're up to and why we're doing it.
And you'll have a good idea of timescales well in advance.
We deliver ROI faster than other agencies because it's our mission. 
But it does take time. 
How much time depends entirely on you.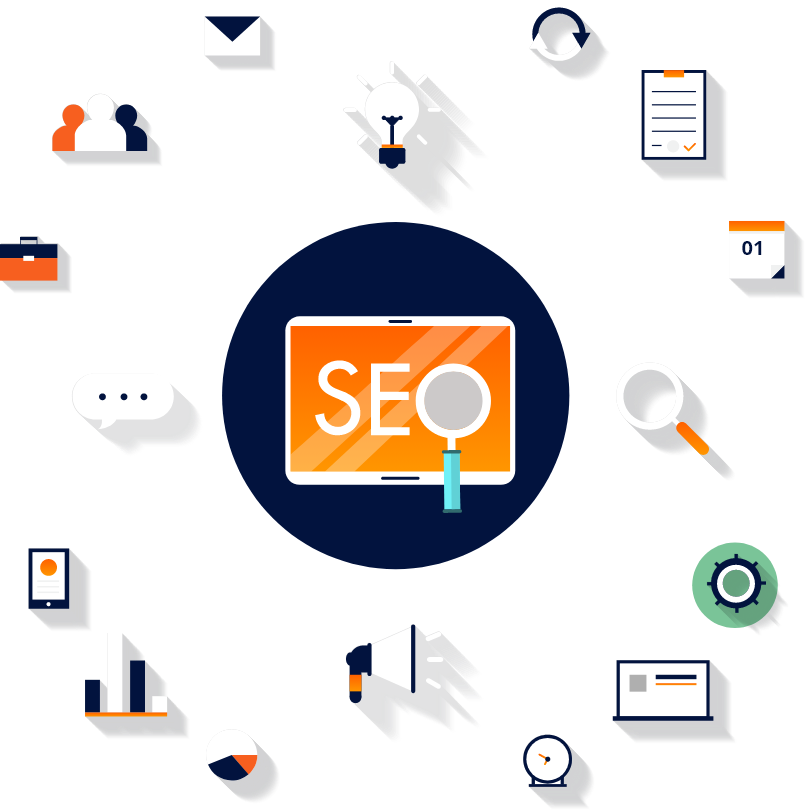 As a local business, you may not have the resources, expertise or time to devote to your marketing as a whole – let alone the will to specialise by channel. 
SEO or PPC? Flyering or word of mouth? 
We can't tell you what's best – but once we know your business, we can certainly point you in the right direction. 
And hey, if that's not SEO, we'll let you know. We know you'll keep us in mind for the future!
You may not know it, but there's hundreds, if not thousands of people in your local area searching for your business every week.
With 68% of online experiences starting with an organic search, that's a huge number of your customers that are finding your competition and not you.
At Novus, custom crafted, targeted and effective local SEO projects are our bread and butter. 
With decades of combined experience we're going to:
Find out how your customers are using search.

Technically optimise your website for the best user experience.

Win relevant, high quality, local links.

Turn your Google My Business into a customer generation machine.

Make your website work smarter for you.

Ensure your customers pick you every time.

And much much much more…
Take a peek at some of our local SEO case studies for a taste of what we can do for you.
This is where things start to get competitive. 
You're going to need that fighting spirit if you're targeting the UK as a whole.
It's fairly obvious your prospective reach is far greater. 
At the same time, the competition, and the expectations of your users, is much higher.
However, like all our campaigns, there's always those quick wins to be uncovered and utilised.
When it comes to ranking nationally and growing across the UK – it's all about smart, well integrated strategy.  
The barriers to entry nationally are always increasing, so more so than local campaigns, you need a long-term approach to your SEO. 
A long-term approach with achievable, quick wins.
We're going to work with you closely to understand exactly what your growth targets are. 
From there, we'll tell you what's needed to hit those goals. 
Whether you're a national behemoth or an up and coming start-up, we'll enhance your digital footprint and leave your competitors in the dirt by:
Creating website content that wins customers.

Technically optimising website for Google and user experience.

Generating relevant, quality links at scale.

Performing deep competitor analysis – who do we need to beat?

Understanding prospective customer search intent.

Utilising Digital PR to rocket boost campaign.

Mapping user journey to boost conversion.

And much much much more…
For a taste of what we can achieve, take a look at our national SEO campaigns.
If you have an online store, unless you're offering something completely new, you shouldn't be surprised to learn that your market is becoming more saturated by the day.
That's fine, your competitors don't have Novus.
As with any other market there's always ground that can be gained quickly, with a winning strategy.
Many of our favourite and highest performing campaigns are for ecommerce websites.
We love them especially because it's so tangible.
We're not just generating leads – we can track actual revenue growth through SEO over time as we start to win ground.
Nothing says "results first" like reporting 20% organic revenue growth month on month…
Actual results may vary – but you get the gist.
Over the years we've worked with tons of ecommerce brands. 
From small boutique stores, national brands and everything in between.
No matter their scope, market or establishment, we've grown online stores by:
Understanding consumer behaviour and user buying journey.

Building relevant, high quality links to dethrone competitors.

Undertaking full technical optimisation all the way down to product level.

Applying best practice ecommerce strategy to increase conversion.

Working with you to increase customer average basket size.

Actively testing to reduce checkout dropout rates.

Full competitor analysis and benchmarking.

Refining website, category and product copy to drive sales.

And much much much more…
To find out more, and what we could do for your online store's SEO, take a look at our ecommerce case studies.
Your Journey With Novus Digital
It all begins with us gaining a full understanding of your business. 
What do you do? What makes you tick? What are your growth goals? Where do we fit in?
After establishing that we're a good fit for one another we'll put together your strategy.
Your SEO strategy will include: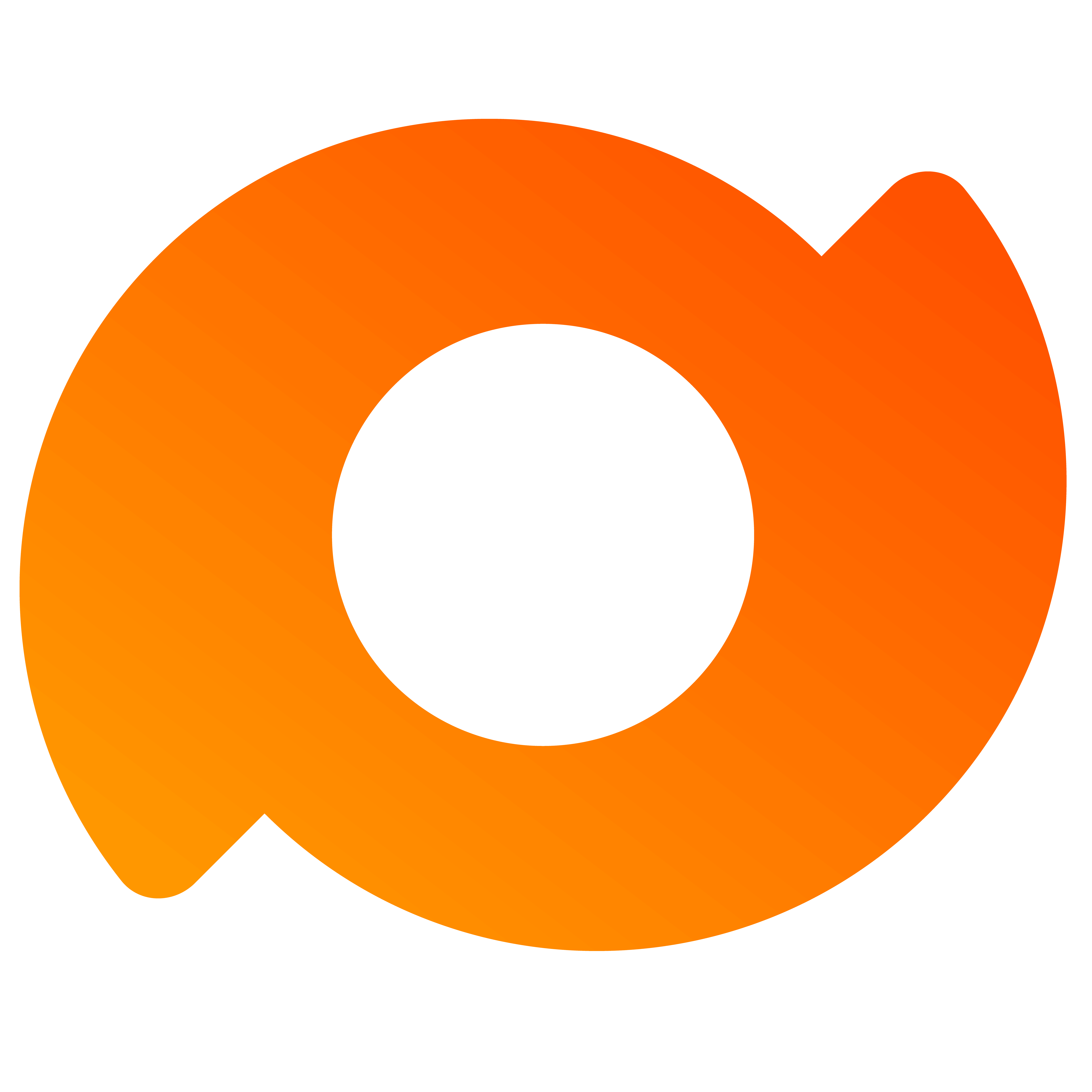 Detailed ROI calculations and timeframes
Existing market analysis through in depth keyword research
Key quick win website optimisations
Detailed technical site audit
Existing SEO benchmarking
Strategy walkthrough session
Let's take a moment to acknowledge this is all before you've even spent a single penny with us.
Why? Because if all parties don't understand where we're at and where we're going before money changes hands, it causes issues.
Open communication and results is how we retain clients.
If you know what we're doing, where you're headed and what to expect, then you know exactly what to expect going in.
Starting with a new agency can be scary.
That's why we manage the risk for you.
At Novus, you get the full VIP experience. 
You can expect:
Regular ongoing communication on the progress of your campaign.

SEO best practice for your internal use.

Optional requests from us to deliver additional results.

To be able to reach an expert when you need them.

Frequent additional value – we work hard to exceed expectation.

Catering to additional requests without expecting an itemised hourly breakdown of costs. Unless it's unreasonable, we'll just crack on.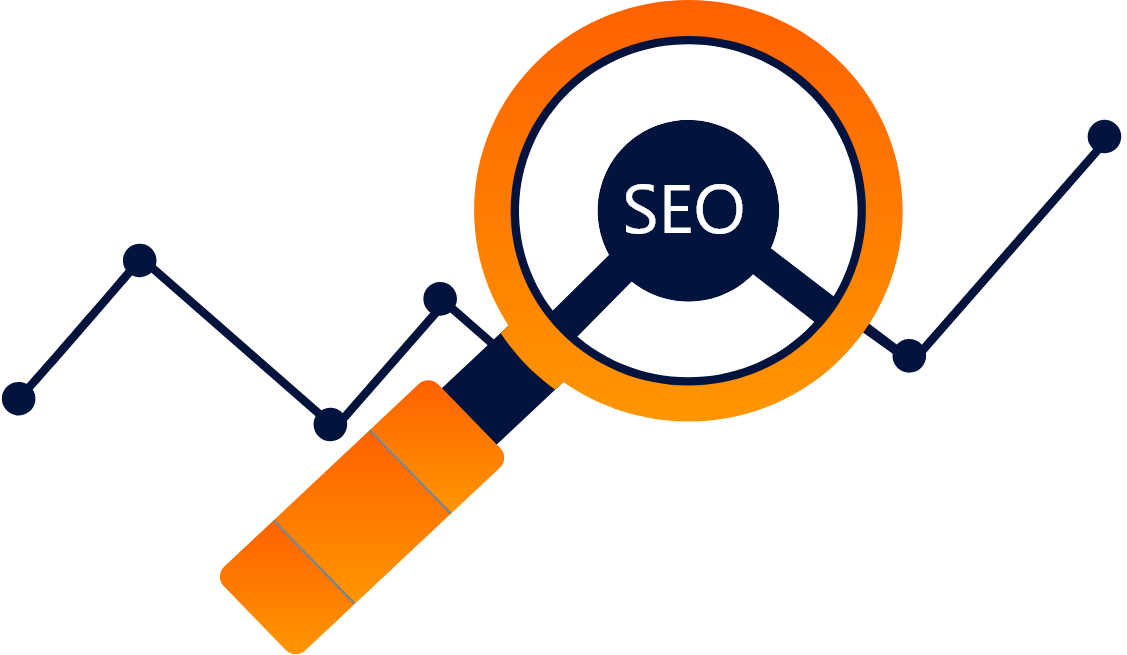 Still sounding scary?
Let's note that whilst we can't work for free (SEO's need to eat too!) all this is offered at a price tag you won't find elsewhere.
That's not to say we're the cheapest agency.
But we're the cheapest agency that know what they're doing.
Always be sceptical of low price tags in SEO. 
If someone told you they could make you £500,000 a year for £20 a month, you'd laugh at them.
So why do we believe it in marketing? 
That agency promising to double your business' revenue next year isn't going to accomplish it for £20 per month. 
The best case scenario with this kind of SEO is that you're burning money. 
Worst case scenario, you're actively damaging your website long term.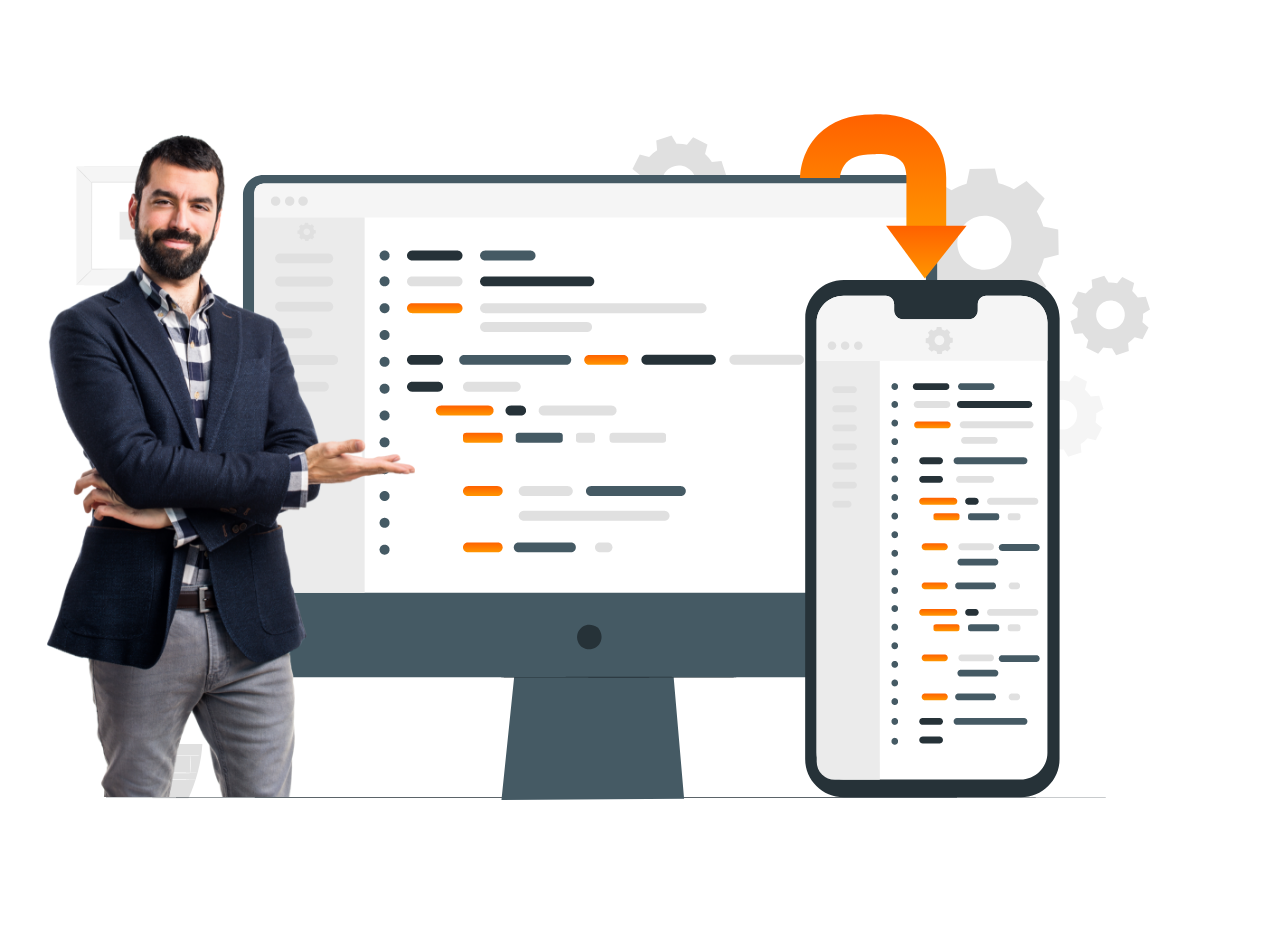 FAQs
We've talked about our SEO services a lot and we've talked about what we can do for you even more. Still, you probably have questions – about us as an agency, about SEO, about what we do. We could breeze through any questions you have on a quick call. But for simplicity's sake, we've included some of the most popular below.
Got a Question?
You want to know if we're going to fall within budget.
The short answer is "almost certainly" – we can deliver SEO value for almost any budget.
However, what you need to be aware of here is that there's delivering value and there's smashing your campaign out of the park.
And to put a price on the latter, we need to know more about you.
For example, if you're a health insurance provider you should be expecting to spend orders of magnitude more than a small town decorator.
It's not because we're greedy, it's because SEO spend typically follows market value. 
The UK health insurance market is quite large. Decorators in Kettering – not as big.
If you're in a lucrative niche, your competitors are already throwing big budgets at their SEO. And making that back in spades.
We can do the same for you. Even with small budgets. But temper your expectations against spend.
As we've already alluded – you're not going to make £millions with a £20 a month budget. 
Okay, so you've made it this far and you've not called. Maybe you're shy?
Let's try something else?
You can reach our owner directly at [email protected] – drop Alex a quick message.
If you really need to know costs before talking to us, he can give you the ballparkiest of ballpark quotes to see if it's worth a longer discussion.
I'm going to presume if you're reading this that you've skipped everything above and gone straight for the good stuff?
No problem, we'd probably do the same.
Let's keep this concise. 
We grow your website's authority in the eyes of Google and other search engines, to attract more customers to your website.
Simple premise, not so simple in practice.
We love talking about SEO. But, we've learned the hard way that most people don't find talking about SEO as interesting as we do.
If you want to find out more, we can talk algorithms, links and keyword optimisation.
But if not, let's keep it simple – we grow your revenue by making sure your website is found on Google.
We're in the process of developing something really slick for local, small businesses and budget conscious SMEs that will answer this question for you.
As a growing business, you already know how important marketing is, but there's no shame in not knowing where to start.
We're all about results, and in some industries, those results are going to be much harder fought than others.
In the UK, any business whose turnover is between £0 and £50 million is defined as an SME. 
That covers 99% of businesses. Which is a bit broad.
The closer you are to the top end of that bracket, the more you should want to invest in SEO.
Results and spend are heavily correlated and if you let us, we'll probably end up as one of your highest performing marketing channels.
But, whilst we can tell you what we need to maximise results, we can't tell you your marketing budgets. Shame.
As a typical ballpark, we aim to deliver 15x ROI. For every £1 you spend on SEO, we want to deliver back £15 to you.
So no, that company promising "#1 rankings" for £20 a month isn't going to deliver you £500k in revenue this year. 
You need to be realistic. 
We pride ourselves on delivering value, independent of your spend or business size.
To make sure we're delivering the right results for you – we need to understand your business.
We've been harping on about "hopping on a call" through this journey. 
That's not to get you stuck in our sales cycle – it's because we build relationships by giving you all the information you need to make the right decision. 
But if you're hesitant, why not drop us an email with a few questions – what's to lose?
You're Still Here?
Whew, that was a long read, right?
Shameless confession. We know that you know that we've built this page and written all this content to boost our own SEO. 
Still, a lot of love went into this, and we hope you've taken away something useful. 
If you're still reading, skimming or skipping through our content, then maybe you'll find yourself in one of the following categories. 
And if none of these fit you, let us know so we can add you in!
The Sceptic
Like the curious cat you are, you've pawed meticulously through every word and you're still not sold. 
Maybe you're looking for more fluff, a bit more straight-laced professionalism? That's fine, we're not everyone's cup of tea.
Maybe it all sounds too good to be true? We've heard that before and we'd like to put you in touch with one of our existing clients who can tell you otherwise.
Or maybe, just maybe you like everything you've seen, you want to get in touch but you're "giving it some time".
Look, hopping on a 20 minute call with us isn't the same as pulling the trigger on a campaign.
You're not about to get dragged down some sales funnel and we're guaranteeing you value. 
We don't bite, and if you don't like what we're offering, you're free to take it or leave it.
Just let us know either way. No one likes being ghosted.
There's no time like the present – drop us a line, start your journey. 
Your SEO journey is going to take a lot longer if you're hesitant about starting it.
The Return Visitor
This isn't your first time here, is it?
Don't worry, our analytics doesn't give us all the info, just enough that we can see the same faces keep peeking. 
Genuinely, take as long as you need – we're in no rush.
But remember, your competitors are. And every day they're steaming ahead.
Okay, so SEO is a long process, but it's going to be a whole lot longer if you don't get cracking.
Drop us a call – you can learn a lot in 20 minutes.
And more importantly, we want to find out all about you!
The Competitor
Nice to see you!
Let's be honest, as SEO's we're all constantly checking each other out. 
We've kept a fairly low profile until recently, so you might not know who we are.
If you're here, we hope you found something useful. Maybe we've been stalking your website as well?
In our view, just because we're competing, doesn't mean we can't be civil, right?
Drop in and say hi.
Or maybe you're looking for some SEO support yourselves? 
Or White Label SEO? Take a look! 
The "Skip to the Ender"
You sly devil. We see you, glancing through the page to find the juicy bits. 
It's fine, whilst we've slaved over all this content for weeks, making it "just so", you want the highlights.
Let's keep it brief and make it worth your while – you're an all action, no nonsense, results orientated sort – just like us. 
Book in a call with us and after the call, we'll send you a gift. 
No spoilers.
But it will make you smile.
Visit us
Top Floor, 8,
Brooklands Court,
kettering venture park,
Kettering NN15 6FD