Technical Website Optimisation
Let's talk about you, what do you need to accomplish?
Technical optimisation is the necessary evil part of SEO and what we do. Most of it is pretty boring (although we love it), but just as you might half a wing and no engine, Google isn't going to want to showcase your rickety, duct-taped-together website.

It doesn't matter how well laid out the content, how great the writing, how relevant the story, or how awesome your site is generally; if Google can't find you, or can't navigate their way around, you've not got a hope. And this is only the tip of the iceberg.
If your site isn't logically laid out – with all the right links to the right places, and with a nice flat architecture – you'll struggle to rank, because Google will struggle to understand your site.
And that's not even touching on metas, heading tags, alt tags – all those tiny tick boxes Google wants to see optimised.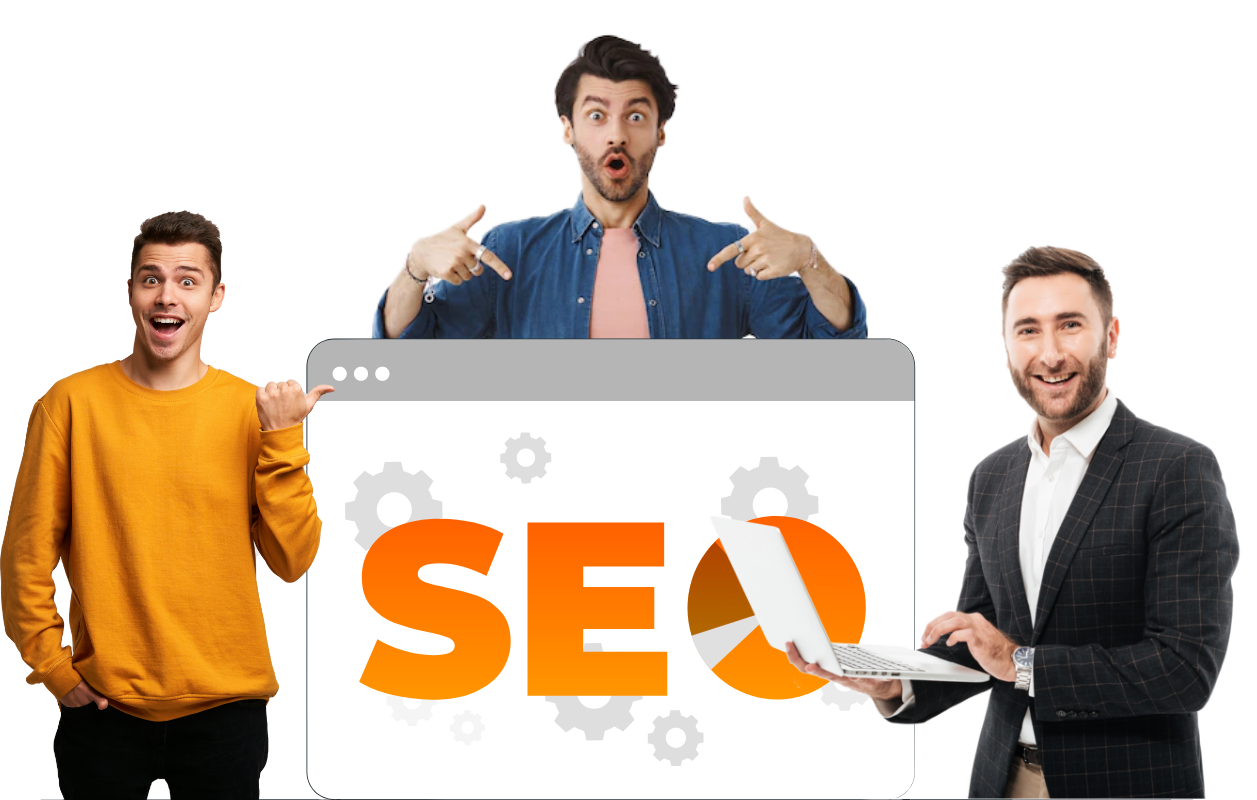 Technical SEO is the bedrock upon which your website is built. Rome was not built on a bed of sand (and we're also aware this is not the right quote!) and no great, long lasting business empire was born without rock solid foundations.
To cut a very long story short – we'll fix all this for you. We'll dot the i's and cross the t's and whip your website into line.

Technical SEO forms the foundation for any start to a campaign. 

Whilst we're also looking at this with our SEO focus too (and we'll come on to that) this is first and foremost about getting more out of what you already have.
Why Us?
Results First Approach to Technical Website Optimisation
Tangible, measurable results delivered every time
Fully Bespoke Technical Strategy
A custom campaign, designed entirely around your goals
Dedicated Account Manager
Reach the person in the know, when you need them
All Encompassing, Flexible SEO
Content, technical, links, conversion, strategy and much more
No Awards, Grandeur or BS
We don't pay for awards and we let our results speak for themselves
Straight Talking Integrity
Get the facts without the fluff
Site speed – the "everyone's a winner" SEO tweak.

We hate talking about it, you hate hearing about it, but this one's important. Google have rolled out their new Page Experience update to all desktops. While that may sound dry, it's important to understand and it focuses on 3 main points:
1. Your Site Loading – how long do people have to wait for the page to load
2. Your Site Interactivity – how long do people wait to do stuff on your site

3. Visual Stability – how much do parts of the website move around whilst loading. You might not get it now, but next time you load a site, click on something and it moves – remember this.

We'll make sure you've got all those boxes ticked. A site optimised for speed is a site that will, in almost all instances, perform better on Google and will undoubtedly provide a better user experience. And if you get that those two things are linked, you're already ahead of the curve.
Provide that – and whatever the goal of your site – you're more likely to accomplish it.

Everyone wins.

What Do We Do?
If you thought we were joking when we said this stuff is dull…we weren't.
You don't need to know about meta descriptions, URL structure, 404 pages and breadcrumbs.

You don't need to know, because we do.
But, if you want to know a little. They're just a handful of the dozens of different metrics Google uses to decide how to rank websites. We'll audit all of those different ranking metrics and make sure everything is working as intended, both for your visitors and for Google.

It might help to think of Google as the vanguard of web visitors. They get there first and what they want to be able to do is leave a logical uninterrupted trail behind them that says
"Hey guys! Go here. All the information is in the right place – it all links logically so you won't get lost. There are no dead ends and you will absolutely find what you are looking for"

Full Meta Description Review
Meta Descriptions are fairly important as they tell people what your site is about.
Do a search
– You get a title on 1 line.
– A web address on 1 line.
– The next two lines are your Meta description. Think of them as the tagline for your visitor.
The invite to "come on in – the answer is here"

Google will tell you that Meta Descriptions aren't directly used as a ranking factor, but our experience says otherwise. 
Speak to one hundred SEOs and you'll get a hundred different answers, but what is undisputed – a good meta means a good click through rate, which is only going to improve your performance on search.
Fixing and Monitoring 404 and Broken Links
Remember Google comes before all your other visitors – figuratively and literally. And remember Google rates sites that are logical, flows and allows you to navigate around easily.
That's why it's so important to make sure that their journey around your site is as easy as possible, which is why 404s and broken links can be so damaging. 
If Google can't recognise an easy path around your site, they won't recommend it as highly as your competitors who are optimised.
Plugin Optimisation
Can we talk about speed again for a minute?
Plugins – if you've used WordPress you'll know ALL about plugins. And you may have your fair share of horror stories.
Plugins are usually fine… as long as their use is necessary and enhances your site.

Typically, a good rule to follow is that less  plugins is better. They need updating a lot and you'll definitely want to keep on top of this, as outdated plugins can cause all kinds of security problems. Additionally, they're going to drag resources from other parts of your site to load and update and do what they do. .
There is nothing that custom code can't do better than a plugin. However, more often than not, this is simply a case of risk reward. A few well optimised plugins can save you a lot of time and effort, but beware of those that will drain your site's resources. As we already touched on, a faster website is always a better website..
The Usual Suspects
Let's be honest, you've not made it this far through our content. And if you have, you'll know that a good portion of what's been written has been created for Google. Having said that – I hope you've found some value!
We're not going to go into detail, but here's a big list of things we're also going to fix on your website:
Robots.txt 

Sitemap optimisation

Heading tag optimisation

Alt tags

Duplicate content issues

Broken images

Canonical tags

Schema markup

And so so SO much more
They're all pretty intricate and boring.
They do things like hide pages you don't want found. Or tell Google where to find all the pages of your site. We tell Google the importance of those pages, as well as the content within the pages.
If this is your bag, then obviously we're more than happy to spend the time running through it with you, but we'll crack on for you.
Types of Technical Optimisation
The gold standard of technical optimisation is the national campaign. Whilst a technically sound website isn't the only factor in dominating Google, it's going to be a big factor. 
It's all been a little geeky and technical so far hasn't it? Still, I guess you now know why it's all important.
Especially if your campaign is at a national level. You're competing against everyone in your space, from all over the UK. All with different budgets and levels of SEO competence.

The good news is – we can help you maximise all of those different factors to help you stand above your competition. Businesses and market areas differ.
But SEO rules are the same and we can get you ahead of the game.
If national campaigns are the gold standard, ecommerce technical optimisation is the platinum. It depends on your market, but it could be argued that SEO is your most important marketing channel, so you want to get this right.
As an ecommerce brand, you already know speed and user experience is king.
How confident are you that your categories are all optimised? What about your sub categories? Individual products?
You want Google to find your core pages. But you also don't want them getting confused and having your SEO damaged with your own pages competing against each other. You already know how important it is that your customers find what they want quickly. And can checkout quickly.
Do you just focus on your local area? The good news is, you've less competition than those against the whole country, meaning the bar for technical SEO is usually lower (unless you're in an insanely competitive industry or geographical location.
If we get all the technical aspects of your SEO working as well as we can – you'll have much more of a chance to lord it over your local competition.
If you do what you do and we do what we do, we'll dominate your marketplace.
Novus – Ensuring Google Loves
Your Website
Technical SEO. It's no walk in the park. It's not pretty, it's not glamorous but it IS crucial to your success.
If you:
–  spend hours on content (you should), and
–  you love the way your website looks, and
–  your product or service is the bomb

Then it's really important that you've tightened up the under-the-hood stuff too.

You concentrate on the finer points of your business while we tweak, optimise and improve aspects of your site so that Google not only finds you – but loves how easy you make their job.

They'll reward you. With rankings. Which means leads, sales, enquiries and revenue.
Visit us
Top Floor, 8,
Brooklands Court,
kettering venture park,
Kettering NN15 6FD