SEO
Can Bad SEO Cause Permanent Damage to Your Website? Experts Share Their Verdict
If you've been online at any point in the last decade or so, you'll probably have heard about SEO. If not, genuinely – how are you here?
In the unlikely case you haven't, take a look at our guide here, and we'll bring you up to speed.
SEO, when done right, is going to put a rocket boost under your business, generating more leads, sales and revenue.
While you don't necessarily need to know all the technical ins and outs of SEO – you can leave the technical stuff to us – there are a few basic SEO practices that can help any business.
Link building, content marketing, onsite optimisation and conversion optimisation are the pillars of SEO that can create a strong base for your business online.
You don't have to do this yourself, let the experts (that's us) take care of it for you.
SEO takes patience and dedication, nobody knows this better than us.
As an uphill battle, SEOs can be drawn towards quick wins – some of which are big no-no's for Google. In the industry, this is called Black Hat SEO – that's all the things Google tells you not to do!
Whilst not quite Big Brother (yet) Google is going to pick up on your bad SEO practices fairly quickly. Once they catch on, you're going to get slapped with a nasty Google manual penalty.
Is This Permanent?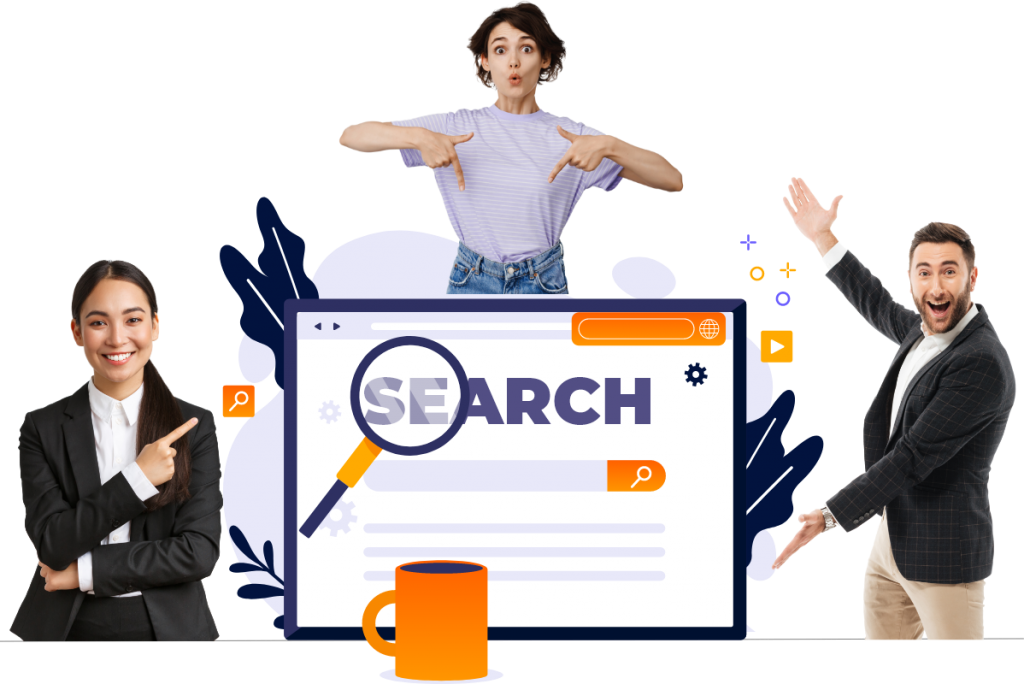 This isn't an easy question to answer.
Even a Google manual penalty is reversible and most effects of bad SEO disappear after they've been scrubbed away.
And having said that – manual penalties are actually quite rare these days.
So, let's dive deeper.
If outside forces (such as bad links) could damage your website that badly, nefarious SEOs would be actively negatively SEOing competitors' websites. 
And as it happens, in the dark ages of SEO, this happened. A lot.
Google caught on. Google wants people competing to be on top, not dragging each other to the bottom.
In our view, unless you're doing some really bad stuff, the worst issue you're going to find is Google ignoring your bad practice.
A few bad links? They'll turn a blind eye. Because why penalise you for something that a competitor could fire at your website in 10 minutes?
Sure, your competitor without the bad links may perform better, but probably not, if your site experience and content is better.
That's not to say that bad SEO can't permanently damage your site. But because of how Google works, you may never truly know.
If you've practised Unorthodox SEO at some point, and remnants of that remain, it may be a stain that's hard to remove.
You've built bad links in the past, gotten yourself a manual penalty and demolished your SEO.
So, you've gone on a link detox, undone all that bad SEO and your SEO hasn't returned to where it was.
There's dozens of reasons this could be. Perhaps it was only your bad links that were giving you those gains in the first place, and removing them has whipped you back down.
Maybe some obscure algorithm update in the interim has hit your SEO.
Or perhaps behind the scenes Google has earmarked your bad practice to ensure that, no matter what you do, your domain can never reach previous heights.
With experience recovering domains hit by penalties, we typically have a much harder time ranking these sites, lending weight to the final theory.
Ultimately though, you'll never know for sure and the decision whether to continue with a tarnished domain or start fresh is never an easy one.
Let's look at some particularly damaging practices.
1. Link Farming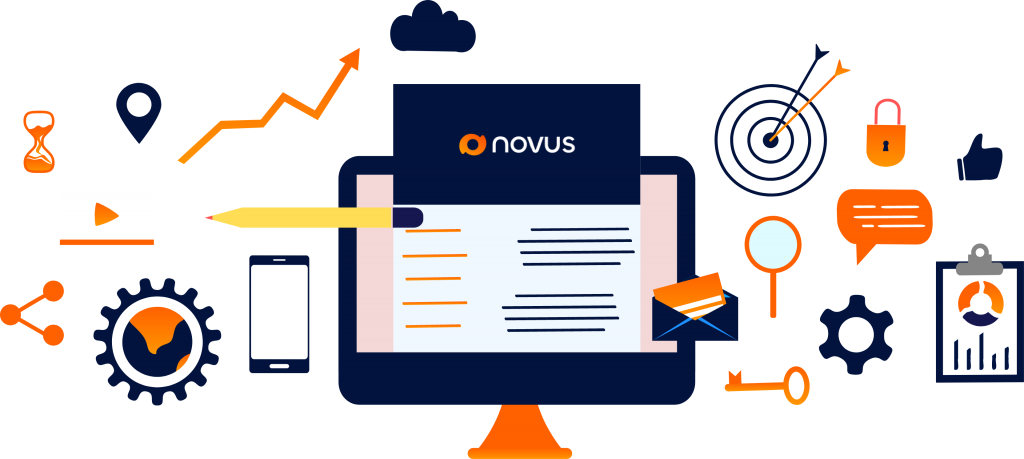 This is the big bad in SEO and the one that agencies fall headlong into time and time and time again.
An incredibly outdated practice, despite its low effectiveness and very obvious risks, people still implement this in their SEO strategy.
So, what exactly is link farming?
To put it simply, link farming is when a bunch of websites all link to each other. It's done when a group of two or more websites include links in their blogs or other articles to each other to boost ranking for all associated sites. Since it provides a mutual link opportunity, on paper it looks like a win win.
Google cottoned onto this a long time ago, whilst you will see short term benefits (because links), your luck is going to run out.
What puts this at the top of our bad SEO practices is that link farming is a punishable act with most search engines having a penalty in place for sites that practice this.
Let's say you're implementing this with a bunch of other sites from related industries, if it violates Google's Webmaster Guidelines, you can expect your site's visibility to take a brutal hit.
Whether you're an SEO pro or an amateur, one thing that you need to realise when it comes to overnight wins is that if this is a common occurrence, there's something you're doing wrong. The right SEO techniques might take some time, but it guarantees you quality work and value.
When hunting for quick wins, you have a whole lot more to lose than you stand to gain.
2. Cloaked Keyword Stuffing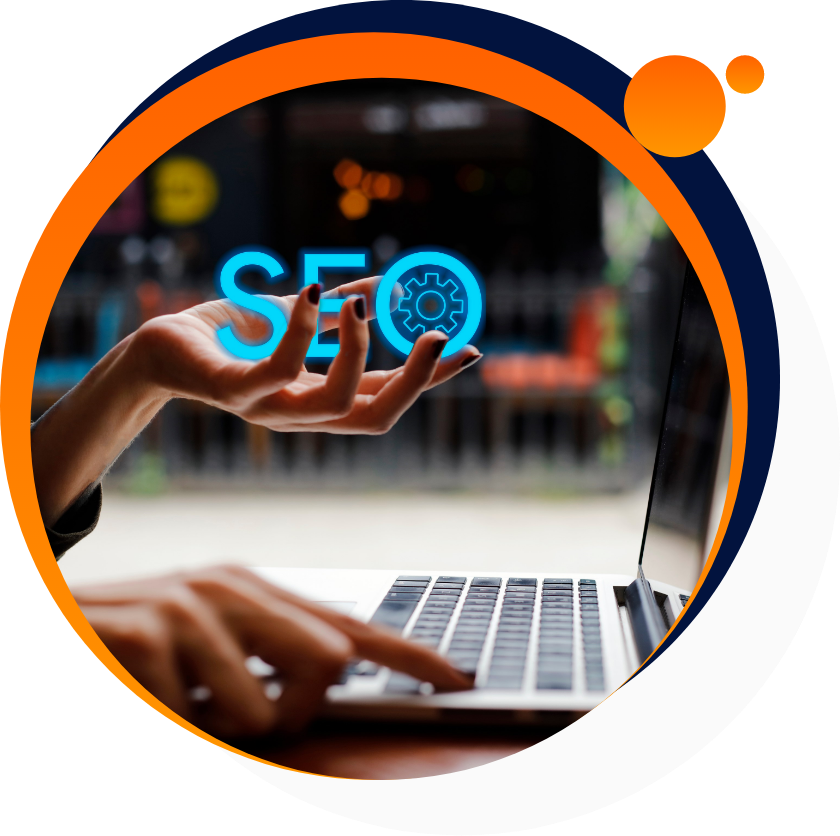 This bad tactic is as old as the hills – but we're still surprised how often we see it.
In short, cloaking keywords is the act of hiding keywords within a given page. For example, stuffing white text onto a white background, so visually it can't be seen, but would still be detected by search engines.
To add insult to injury, usually it won't be a handful of keywords thrown in, they'll go the full hog and toss hundreds of highly SEOed phrases into the mix.
Believe it or not, this was a really effective tactic 25 years ago.
I can't imagine we need to labour the point on this much more, but we're not in the 90's anymore, doing this is at best embarrassing, at worst – highly damaging.
Real Stories
from Real Customers
Get inspired by these stories.
Novus have been very professional and extremely helpful in setting up and looking after our SEO and website. Alex is very knowledgeable and since working with him we have gained a lot more interest in our business.
Paul Shewry
In a few months Novus took our website from nowhere to 2-4 new enquiries a day. Alex and the team's service and communication have been excellent, can't wait to see where we go next.
Karl Walter
We've worked with a number of SEO agencies and there's an energy with Novus I haven't experienced elsewhere. It's so refreshing to talk about what matters to us, rather than arbitrary metrics.
Arron Potts
3. Plagiarising Content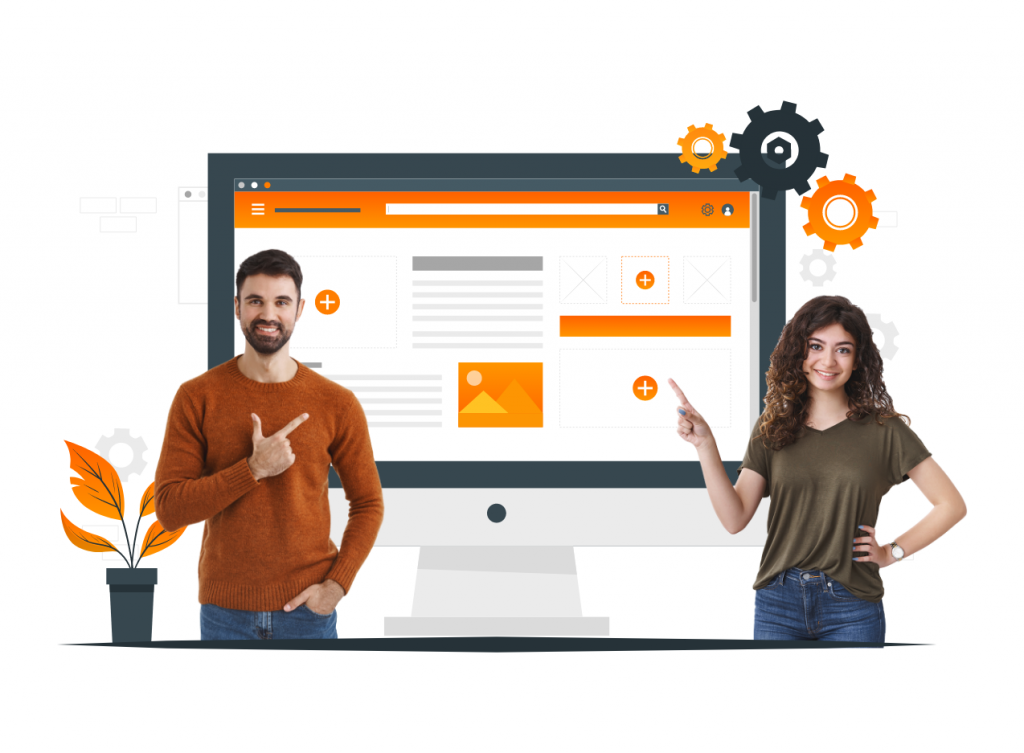 Duplicate content is straight-up plagiarism. It's when you come across a site with really good content on their blogs or other pages and you copy it word-to-word. This lazy, unethical SEO practice is unfortunately still a thing.
In the crazy, chaotic world of the internet, businesses resort to such practices to get the desired web traffic without having to work for it, and much like other stolen things, it's not going to end well for them.
Consider this, Website A has worked hard to put together quality content for their site. The hours, effort and good SEO tactics are then recognised when the site is indexed by Google.
Website B, on the other hand, takes this already indexed content and essentially steals it to give their website a boost in traffic – or at least that's what they assume they're doing.
This means two things for site B – your site can get flagged for plagiarised content or since your page has nothing new to offer, the search engine a.k.a Google has no reason to index your pages.
No visibility and a possible penalty – is it really worth it?
When we talk plagiarised content, we're not talking a few well inspired sentences from elsewhere. We're talking full paragraphs and even articles full on copy pasted from other websites.
At this point you might be thinking "I need to take this very specific piece of content from elsewhere for XYZ reason".
There are legitimate reasons to take content from elsewhere afterall.
So here's our thoughts on best practice in these instances…
Try paraphrasing the content and writing it in a different way
Make the pages "no index and no follow"
Simply cite the source and give credit where it's due
If creating content is something you're struggling with, we have a team of expert content creators who can be the answer to your problem.
Give us a call and let us help you make your website great!
The Expert's Verdict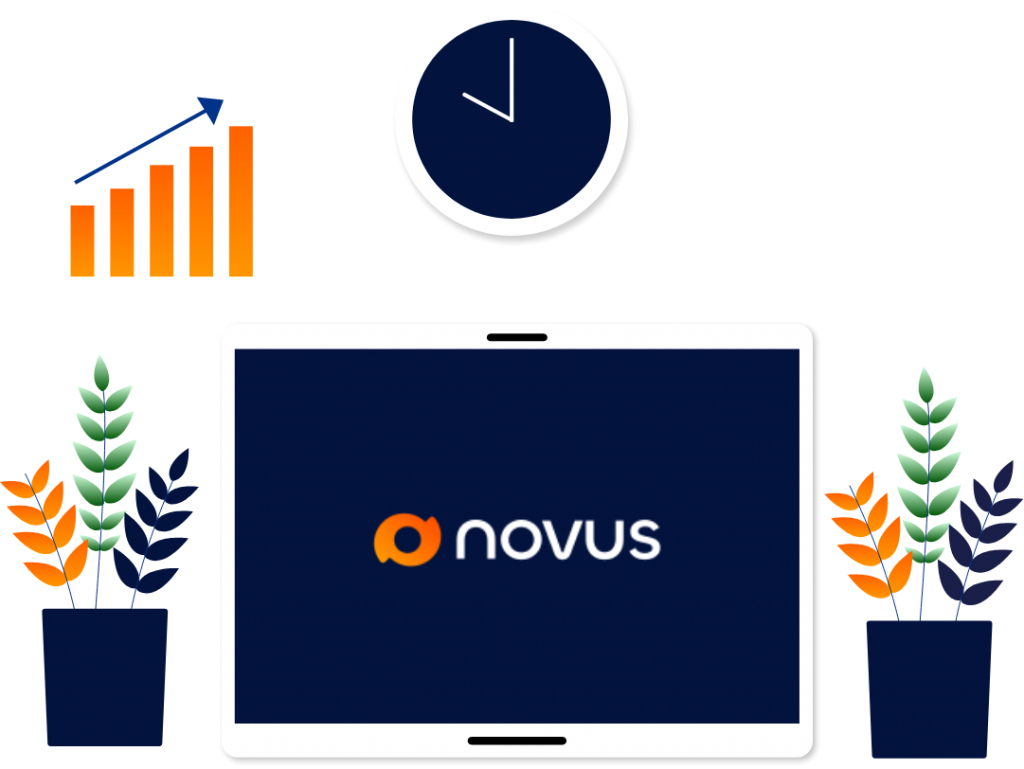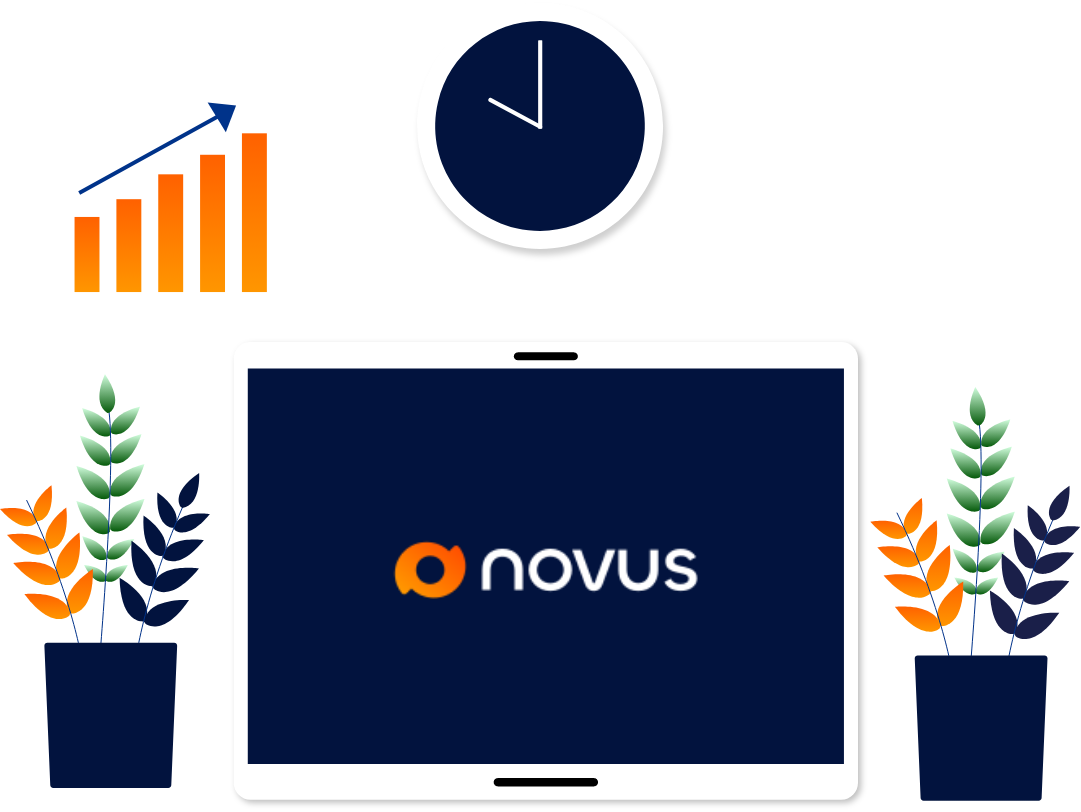 Bad practice almost always leads to damage. Whether permanent or not – why risk it in the first place?
When it comes to SEO – if it sounds too good to be true, it often is.
Whilst you can win with Black Hat SEO, the results are rarely permanent.
Think of SEO as a nurturing process for your site, it takes a little time and effort but the results are always worth it.
While your favourite SEO agency, that's us, steer away from all black hat practices, if you're using some techniques on your own, it's best to stick to things that your site can actually benefit from.
Novus Digital – Great SEO That Actually Works
The online world is a competitive market but aiming for quick wins via less than ethical SEO practices might not be the best way to get your business where it needs to be.
Here's where we come in.
You need an agency that understands your business and makes sure it's ranking the right way. We need businesses that understand what we do so that we can help them reach where they need to be.
In short, you need Novus Digital.
If you're looking for the right "fit" for your business, you won't find a service like ours anywhere else.
Give us a nudge and we'll set up a quick call to put together the best SEO strategy for your business.
Visit us
Top Floor, 8,
Brooklands Court,
kettering venture park,
Kettering NN15 6FD