SEO
Top 11 Holiday SEO Tips To Increase Your Online Revenue Before the End of The Year
The holiday season is upon us and this is the right time to find the best ways to increase your online sales, grow your business and earn more revenue.
With some of the biggest sales like Black Friday and Cyber Monday on their way, online stores have started working on their Holiday SEO to increase their profits.
Whilst SEO is typically viewed as a long-term solution (it is), there are always quick wins that can be made.
As a small online business caught up in the midst of the greatest competition in the world, how do you take on the big corporations?
The answer is simple. Exceptional holiday SEO tips, elegant content and the perfect online strategy; and that's exactly what we're here to help you with.
SEO can seem complicated when doing it for the first time, but to share a secret, it can be complicated even with years of experience.
However, as Northampton's #1 ranked SEO agency, we have conquered the online business world for dozens of clients, making them £millions in additional revenue.
Let's start with our step-by-step SEO guide to making those quick Christmas SEO wins!
Connecting Your Business To Your
Customers
If you're more interested in customers, leads, sales, revenue and results over false promises, technical talk and fancy proposals, it's time to talk to Novus.
Speak to an Expert
1. Review Your Website's Basic SEO First
Before you get started with anything that has to do with festive or Christmas SEO, you need to first review your website's basic SEO and optimise it for Google.
Whether you are looking at 404 errors, broken links, canonical issues or anything else, all of it needs to be fixed before you move on to holiday optimisation.
It is also a good idea to test your page load speed and increase it as much as possible to boost your SEO, as this is a crucial ranking factor. Be sure to also check your servers before the holiday season. This can help you ensure that they don't crash due to high traffic and increased demand.
2. Analyse Last Year's SEO Results
Before we move to the executive holiday SEO tips, there's still some research we need to do to get the best results out of our holiday campaign.
Analysing last year's SEO trends can help you understand exactly what went right and what went wrong last year. After proper research, you can ensure that you fix everything that didn't work for you last year and double down on the keywords and strategies that did.
Now we have a strategy and our website's technical optimisation is up to snuff, we're ready to start implementing our festive SEO strategy.
Real Stories
from Real Customers
Get inspired by these stories.
Novus have been very professional and extremely helpful in setting up and looking after our SEO and website. Alex is very knowledgeable and since working with him we have gained a lot more interest in our business.
Paul Shewry
In a few months Novus took our website from nowhere to 2-4 new enquiries a day. Alex and the team's service and communication have been excellent, can't wait to see where we go next.
Karl Walter
We've worked with a number of SEO agencies and there's an energy with Novus I haven't experienced elsewhere. It's so refreshing to talk about what matters to us, rather than arbitrary metrics.
Arron Potts
3. Conduct Your Holiday SEO Keyword Research
It's showtime!
Here's when you actually start planning for the holiday season with the perfect keyword research!
Step 1: Think of all the possible holiday, festive and Christmas keywords that you can and write them down.
Step 2: Take all the holiday keywords that you gathered from last year's holiday SEO trend research (from tip 2) and add them to the list.
Step 3: Start researching these keywords using your preferred keyword research tool and gather data on search volume, difficulty, traffic potential etc.
Step 4: Come up with various combinations of your festive, holiday and Christmas keywords and make a list of the best ones.
Naturally, the keywords you are using need to be relevant to your business. For example, if you are selling only Christmas cards, then optimising for irrelevant keywords like "Christmas decorations" or "Christmas sweets" will likely not lead to the results you need.
Once you know your holiday SEO search terms, it's time to begin optimising your website's content for the holiday season.
4. Create Landing Pages Revolving Around The Holiday Season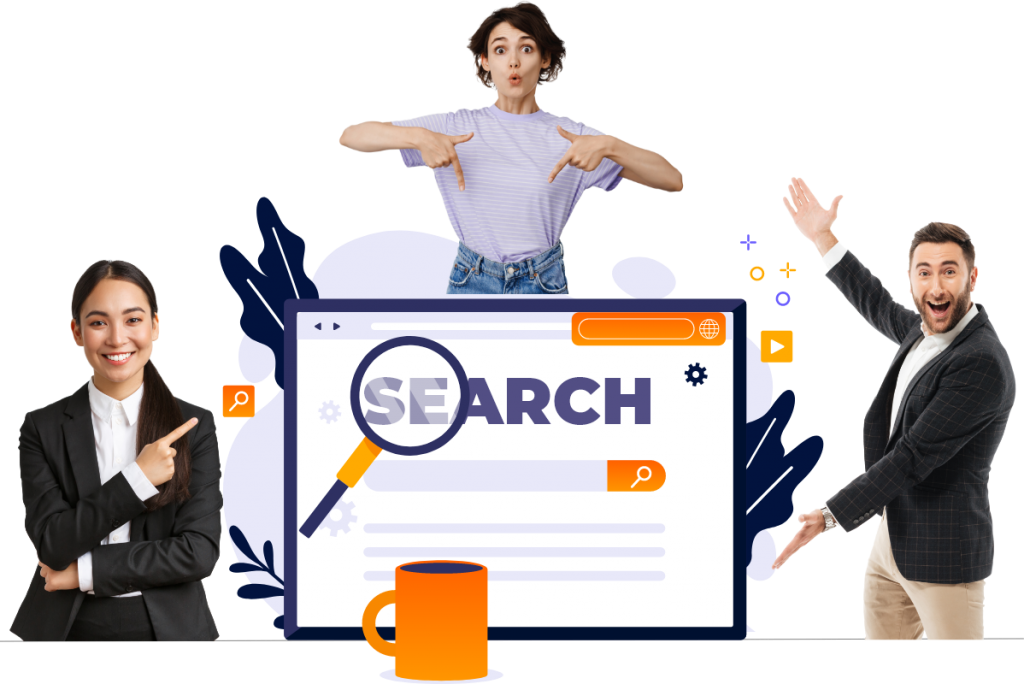 Special landing pages revolving around the festive season can boost your holiday SEO and help you rank for seasonal keywords. If you're an eCommerce store, think category and subcategory pages.
Creating more and more landing pages filled with seasonal keywords can work like a charm to help you target your audience more efficiently. Not only does this add more content to your website, but also allows you to spread information about holiday offers.
However, while your landing page needs to be search engine optimised, you also need to maintain the content quality. By content quality, we mean creating a landing page that not only generates traffic, but customers.
This is essential because the main goal of any landing page is conversion. If you find yourself requiring some expertise on it, we can make it easier for you. Our expert SEO content writers (like me) have years of experience in creating the perfect SEO content strategy that converts.
By creating conversion-optimised pieces of content for your website including landing pages, blogs, and product pages, we can help you get found on Google by your customers.
5. Update and Optimise Existing Content for the Festive Season
The next step to achieving better organic traffic is to update and optimise all your existing content for the holiday season. This refers to reusing old Christmas content, adding festive keywords wherever relevant, adding holiday messages to existing pages etc.
By optimising your pages and adding a holiday touch to them, you can entice and engage customers and increase your conversion rates. Moreover, this also increases your ability to rank higher for seasonal keywords.
6. Creating The Right Christmas Themed URLs For Your New Landing Pages
Out of all the changes you can make to your website in the run up to Christmas, optimising the URLs of your new Christmas landing pages is up there as one of the most impactful.
Creating SEO-friendly URLs for your holiday season landing pages can be a slightly complicated process. Nonetheless, you can perfect it by keeping a few points in mind.
a. Make sure your URL hints at what the page content is about
b. Use holiday and Christmas keywords in the URL
c. Limit the use of stop words in the URL
d. Separate words with hyphens to boost SEO and readability
e. Keep 'em short
f. Avoid using unnecessary numbers and characters like "&", "?","%" or anything else.
g. Use all lowercase letters
h. Keep it readable and simple
7. Introduce New Products and Offers
Whilst this isn't specifically a holiday SEO tip as it is a "grow your online business" tip, it absolutely has a lot to do with the holiday season.
Christmas is the best time to introduce new products and offers to ensure you make the most out of business. Once you have introduced new products, make sure you start writing about them all over your website and link back to the product and / or service pages.
By optimising your offer and / or product pages and adding more to them, you give your customers more options to choose from during the holiday season. As we all know, for many, this is the time when customers shop the most and you need to make sure you give them everything they need to maximise the chance they become a customer.
Analyse the market for bestselling offers and products during the holiday season, add more of those and produce more content revolving around them.
8. Analyse Your Competitors
Save the hard work and learn from the competition.
When it comes to the world of online business, you can bet that no matter what business you're in, you have at least one competitor aiming to take your market share.
Now to stop them from doing that and to stand out from the crowd, you need to analyse your competitors. This is not only an opportunity to come across as unique but also to learn from their mistakes.
By properly evaluating their SEO strategy, you can find out their strengths and weaknesses. Using this information to create your own perfect holiday SEO strategy can do wonders for your revenue during the festive season.
Transparent, Tangible SEO Done Right

Your Website Found By Your Customers
Results Obsessed SEO
See and feel the results. Return on investment is our #1 priority. If you can't feel the effects of our work, we're not doing it right.

No Nonsense SEO
The unadulterated truth. We don't hide behind buzzwords or algorithms. Commercially viable SEO that generates you more leads and sales.

The Right SEO Fit
The SEO agency that "gets it", at a price that will surprise you. The digital marketing partner that goes above and beyond as standard.
9. Make Your Website Responsive
What makes a responsive website so important is the fact that, as of 2020, more than 55% of consumers worldwide used their mobiles for online shopping. More importantly, a responsive website is among Google's top ranking factors.
Not only does this make a responsive website a necessity but also an urgency. The faster you work on creating a responsive website, the better it is for your holiday SEO and thus, sales!
Optimising your website for mobiles, tablets and all other devices can effectively increase the number of users visiting your website and becoming a customer. Moreover, an optimised, responsive website is also one that has a greater chance of ranking on Google, than one that isn't.
10. Make The Most Out of Social Media
Social media is another excellent way to increase your brand awareness and attract more customers to your website.
By effectively optimising your social media profile with keywords, hashtags, posts and other engaging content, you open yourself to a bigger market.
Social media hosts a large number of users from across the globe and is probably one of the best platforms to put forth your brand image. Thus, by efficiently planning your festive social media strategy, you can also help your holiday SEO.
11. Holiday SEO Strategy: Link Building
For our grand finale, we reveal our favourite and often most effective holiday SEO tip: Link Building.
If you don't know about link building, let us briefly explain it to you.
SEO is a popularity contest amongst every website in your market. Simply, a link is a vote of popularity in the eyes of search engines for you, rather than your competitors. All those blue, underlined phrases in this are internal links, directing around our website. However, just as important are external links, pointing from other websites back to yours. These can take the form of directories, social media, brand mentions and so much more.
Whilst there's a whole lot more to link building than the above (with pitfalls to be aware of), developing a Christmas link building strategy is a crucial step.
What does this mean for your holiday SEO campaign?
This means that in order to complete your festive SEO campaign, you need to build links using the holiday keywords you want to rank for.
How do you do that?
There are many link building methods that require exceptional expertise. Therefore, if you want to learn more about them in greater detail, head to our link building page or drop us a call to find out more.
Conclusion
If you execute all of the above effectively, we're certain you'll see an uplift in Christmas revenue.
However, if executing all of this seems out of your league, don't stress about it. We've got you covered.
With our expertise in all areas of SEO, we can help you create the most effective SEO campaign that brings you more visitors and conversions.
With our all-round SEO packages, we also offer individual expert services like SEO content strategy, web development, conversion optimisation and more.
To learn more about our services and request a free SEO audit of your website, click here or call us on 0330 122 4882 today!
Visit us
Top Floor, 8,
Brooklands Court,
kettering venture park,
Kettering NN15 6FD