SEO
What is SEO: Your Guide To Search Engine Optimisation Marketing
Since you're reading this, you probably have some idea about SEO. If not, we're certain that you've at least heard the term and the potential returns on offer to your online marketing efforts.
At Novus Digital, we're on a quest to strip away the jargon in a way that cuts through the fuss, irrespective of your existing knowledge and understanding of SEO.
Simply put, we're going back to basics to make this aspect of digital marketing crystal clear for you.
With that in mind, let's deep dive into the world of SEO and the potential it has for you!
What Does SEO Actually Stand For?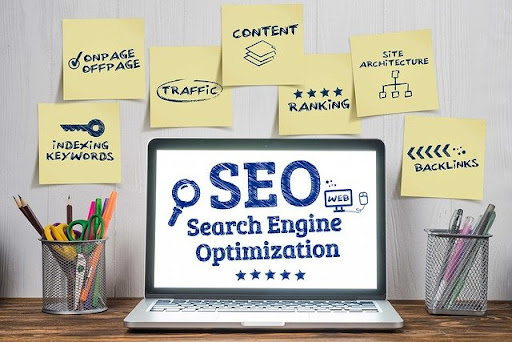 No blog about SEO would be complete without spelling it out. We know 100% you know what it means, but we'll say it anyway – Search Engine Optimisation. It's good for Google.
Search Engine Optimisation makes up the set of practices we use every day to ensure our clients appear more prominently in the search results on Google, as well as other search engines like Bing and Yahoo.
Notice we don't say at the top of Google. Sure, it's the goal, but if we're honest, we're far more interested in leads and/or sales revenue than rankings. We hope you are too.
Once you're more visible online, it then boils down to staying there, maintaining the position of your rankings.
Think of Google as your marketplace.
If you're the first stall your customers see, you have the upperhand in selling to them before your competitors get in the way. Being at the top is about capturing that market share and keeping it away from your competition.
That's about it. That's what all the hullabaloo is about – being higher on the search engine result pages (SERPs) which means you remain on your customer's radar when they are looking for the products and services you offer.
What is SEO Marketing – Deeper Introspection
Above, we've scratched the surface, getting to know what SEO is. It's now time to get under the skin with a microscope and take a closer look.
So, what is SEO in digital marketing (see what we did there)?
In essence, it is about growing the quantity and quality of website traffic that your brand receives. All the efforts our SEO experts at Novus Digital take are focused on growing your website organically, without having to feed into Google or Facebook's pockets for ads.
Whilst we've focused on Google (other search engines do exist) so far, we're neglecting the key component – your customers. Afterall, they're the ones that really matter.
It all comes down to understanding:
What are your customers looking for online?
What questions are they asking?
What search terms are they using?
What is their intent once they find what they're looking for (eg. looking for information or to buy?
If you can answer the above, you'll have most of the information you need to start your journey. It'll allow you to connect to your potential customers who are looking for answers, products and services that YOU offer.
Predicting your audience's search intent is the first step to understanding SEO. Next is to position yourself in a way that search engines can find you for relevant keywords and search terms your target audience are using to find your website.
Let's talk about the basics of how SEO works.
The Bare Basics of SEO in Digital Marketing
Search engines are basically an unfathomably large encyclopedias of the online world. Their job is to sift through tens of billions of pages on the web to bring you the most relevant answer to your search queries.
Whatever your opinions of Google and tech giants, you cannot help but be impressed by how it works.
The relevancy of results that pop up in search results is achieved through 'crawling and indexing' of web pages that takes place behind the scenes on search engines. Every web page, image, video, file – every piece of content on the internet is catalogued to help deliver the most relevant result to the end user.
This is happening every second of every day, so that search engines can deliver the most relevant content on the SERPs.
Organic Search Result Explained
As mentioned above, organic search results are the fruitful outcome of SEO done right, without spending a penny on paid results and ads.
Paid results are quite easy (but increasingly more difficult – thanks Google) to tell apart from organic ones due to the "Ads" label.
Today, SERPs make up both paid and organic results referred to as the SERP features. For instance 'featured snippets', Answer Boxes, Image Carousel and 'People Also Ask' boxes are all examples of SERP features.
Google keeps adding and updating the SERP package based on what people are looking for to add more value to the search results.
For example, if you search for "Northampton weather," you'll see a weather forecast for Northampton directly in the SERP, instead of a link that might have the forecast details.
Handy, isn't it?
Real Stories from Real Customers
Get inspired by these stories.
Novus have been very professional and extremely helpful in setting up and looking after our SEO and website. Alex is very knowledgeable and since working with him we have gained a lot more interest in our business.
Paul Shewry
In a few months Novus took our website from nowhere to 2-4 new enquiries a day. Alex and the team's service and communication have been excellent, can't wait to see where we go next.
Karl Walter
We've worked with a number of SEO agencies and there's an energy with Novus I haven't experienced elsewhere. It's so refreshing to talk about what matters to us, rather than arbitrary metrics.
Arron Potts
Using SERP Features to Your Advantage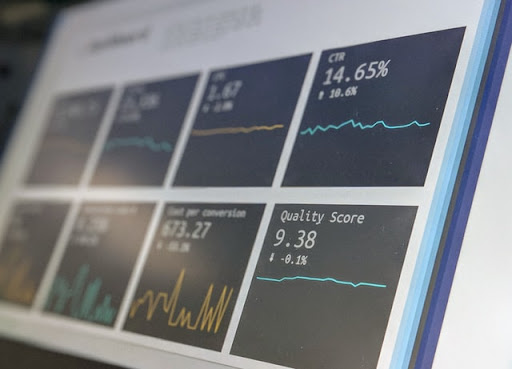 Remember that search engines make money through paid results. Their objective is to address the searcher's query the best they can to keep them coming back, and to make them stay on the relevant webpage for a longer time.
Certain SERP features available on Google are organic and these can be affected by SEO. This includes featured snippets and related questions a.k.a 'People Also Ask' boxes.
Another thing worth noticing is that there are several other search features that, even though not paid, can't be affected by SEO. These featured results usually have information acquired from the proprietary source.
Wikipedia, IMDb and WebMD are a few examples of these features.
White Hat and Black Hat SEO
SEO techniques, practices and strategies that stick to the search engine rules where the focus primarily lies in providing more value to the visitors on a website is what White Hat SEO all about This is strictly about doing what Google tells you to do.
On the other hand, Black Hat SEO is about practices, techniques and strategies that try to fool the search engines for the sole purpose of being ranked better and higher on the SERPs. This is exactly what Google tells you not to do.
Black Hat SEO works in terms of getting ranked, and quickly, but since you're breaking the rules, your rankings and positions on the SERP will typically only be there temporarily.
Moreover, Black Hat SEO can get your website penalised. Most people felt this back in SEO history during the Panda and Penguin updates, but it still happens, leaving your site invisible on search. You have been warned.
When exploring SEO marketing and how you can use it to get to the top, be sure to follow the rules or you might risk getting yourself banned from Google.
When it comes to Novus Digital, we like to think of ourselves as "Light Grey SEO".
We do what Google says and tick all the boxes. But in our opinion, Google isn't going to tell you exactly what to do to make money online, right? You should be paying for ads to do that, right?
So, we do the things that are safe for your site and consistently and predictably deliver results. Not what Google tells you to do, but they're not saying not to either.
Why is SEO Marketing Important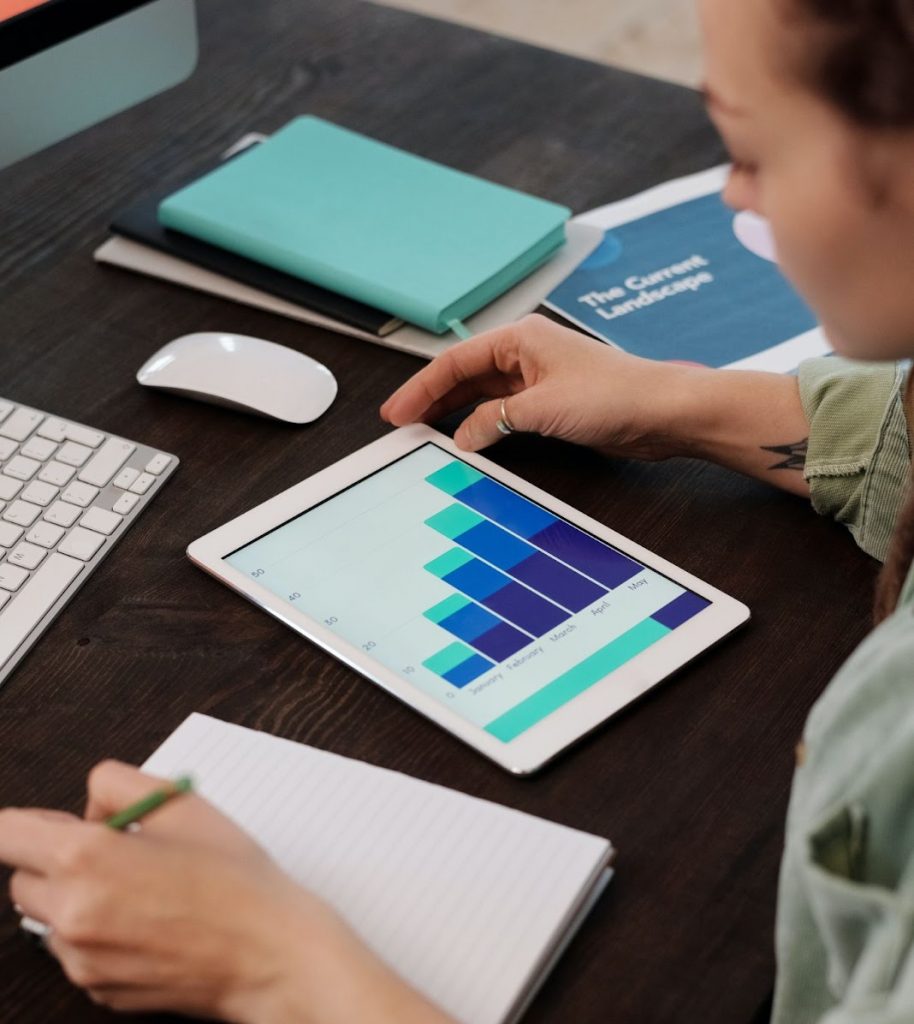 There's a lot of traffic being driven through search engines. Obvious statement of the year award. About 5.6 billion searches. Per day. Every day. And growing.
While social media advertising, paid ads, email marketing and offline marketing help generate and drive traffic to websites, organic search engine marketing typically surpasses these by a long shot.
Organic search results occupy more digital real estate as they come across as more "credible" and "trustworthy" to searchers. This is why they end up receiving comparatively more clicks than paid ads.
Long story short – SEO is 20 times more effective in driving traffic to a website when compared to PPC on both desktop and mobile. These figures will vary and we're not hating on PPC agencies – different strokes for different folks.
When done right, SEO is the only online marketing channel that will continue paying dividends over the long run. If you offer a stellar piece of content that ranks for the right mix of keywords, your traffic will have a snowball effect over time. On the other hand, paid ads require continuous funding to direct traffic to your website.
With every passing day, search engines are getting smarter, but that doesn't mean that they don't need our help.
Optimising your web pages will help you stay relevant and deliver value to search engines. This way, your content will end up being indexed properly and displayed on the SERPs.
Search Engine Optimisation Marketing – 3 Crucial Tips to Nail It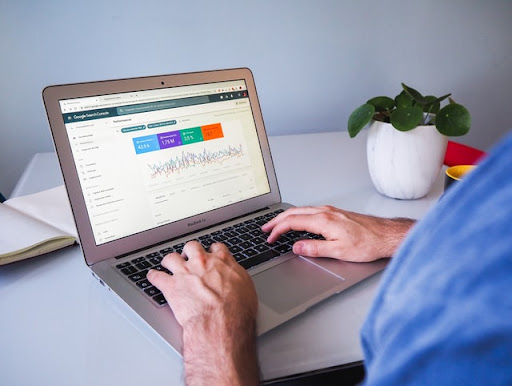 When it comes to SEO, there are a lot of moving parts that work together to give us the desired results.
As one of the leading Northampton SEO agencies, take it from us when we say – SEO isn't a set-it-and-forget-it strategy. To stay current with the bazillion updates that Google releases, you need to ensure that you keep up with the latest demands and expectations of the search engines, and by extension, your digital marketing strategy.
As we explore "what is SEO" and how it works, here are 3 crucial tips that'll ensure you stay on top of your SEO game online!
Continuous Keyword Research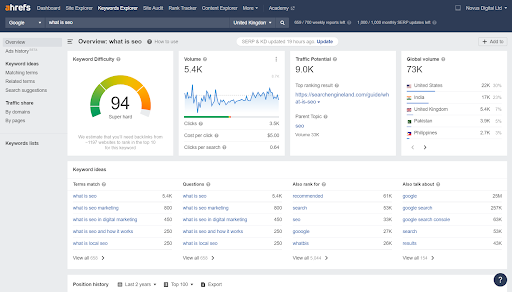 Understanding SEO content writing is the cornerstone of a solid content marketing campaign and keywords are its building blocks. Finding the right keywords is therefore extremely important as it dictates the kind of content you'll create and this will ultimately determine how you'll rank on Google and other search engines.
The key to have a better shot at ranking at the top of the SERPs is to choose a mix of keywords that have a high search volume and not a lot of competition. Believe it or not, these still exist. For this, your keyword research should be current and up to date as these metrics and rankings keep changing.
Moreover, the freshness that you bring to the table with your SEO writing counts for a lot as it helps your website perform better. This means you need to keep creating relevant content that covers a variety of topics on a continuous basis. Meaning you'll be required to conduct continuous keyword research for a slew of fresh content ideas.
There are plenty of SEO tools you can use to create relevant blogs and articles.
Consistent Content Creation
Content creation is the lifeblood of most SEO campaigns for a very simple reason – it is the content that ranks on the SERPs. By that logic, it only makes sense to have a solid content plan and calendar in place with SEO-intensive content to help drive traffic to your website.
Content marketing directly ties in with your SEO strategy. The more content you write, the more keywords you'll target. The more keywords, related search terms and phrases you focus on, the more you increase your chances of showing up in search results to your target audience.
It's important to experiment with different types of SEO content as well. For instance, writing a steady stream of blogs let's Google know that your website is fresh and up to date. Be sure to make your content as engaging and interactive as possible by adding images, infographics, videos and other multimedia content.
It not only offers a much-needed visual break from the wall of content but also plays a part in keeping visitors engaged and on the website for a longer period of time. With the addition of fun multimedia elements, like gifs, it makes for an enjoyable experience and adds to your visitor's UX experience.
Vigilant and Ongoing Monitoring
When you introduce a new strategy to enhance the visibility of your website and its presence online, it's key to keep an eye on the way it's performing and its overall impact and success in driving your campaign forward.
As mentioned above, SEO is a continuous process that needs to be nurtured and updated continuously. This means, you need to track it at all times to ensure that it's working the way you intend it to.
Imagine posting a blog on your website and then never going back to it to see how much traffic it has attracted from search engines. Without this key insight and SEO analysis, you'll never be able to gauge if:
You are targeting the right audience with your content
Using the right keywords
Writing in a manner that appeals to your audience
If you are wondering what SEO experts do, well there's your answer!
SEO professionals track the success of your overall SEO campaign, your content, and the keywords you use to measure the sum total of your digital footprint. They also conduct timely website and SEO auditing and analysis to constantly improve and optimise your website and online presence.
The end result – you glean information that helps you tweak your website and your digital marketing campaign for better results and conversions. More than that, we ensure you're winning more business online.
To Sum Up…
There's more to online SEO marketing that you can implement along with the three tips mentioned above.
The truth is that SEO takes time to properly take root and work its magic. Unless you have someone who has a good understanding of how SEO marketing works, it is an undertaking that will require time, expertise and effort.
The solution is simple – hire a top SEO agency like Novus Digital to get the results you want! You get to enjoy top-notch online marketing benefits without investing in tools or in recruiting and training someone with the necessary skills.
Contact Novus Digital to Reap the Benefits of Top-Notch Northampton SEO Marketing!
If you're new to this, it might seem overwhelming, especially if you're at the helm of your business struggling to understand how the online world works.
If that's the case, no worries, because at Novus Digital, we're well equipped to take the SEO part of the business off your hands, giving you the liberty to do what you do best!
This way we take care of driving more organic traffic to your website while you work on the finer details of providing the best possible service to your clientele!
Give us a call or shoot us an email and let's have a discussion about your SEO strategy and how much more business you can take advantage of!